Will Trump adopt a more unilateral foreign policy?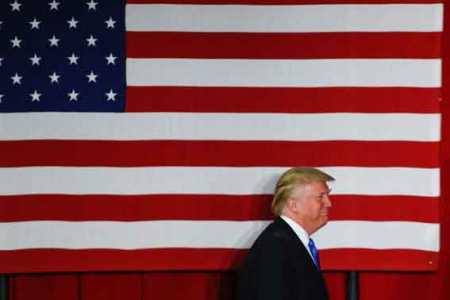 File Photo AFP-Lehtikuva
Donald Trump's victory in the U.S. presidential election purports a possibility that the superpower's foreign policy will be more unilateral, experts told Xinhua. However, there are still uncertainties as precedents show that not all U.S. presidents completely delivered on what they promised during their campaign.
"It's too early to speculate about the impact of the U.S. elections on international relations, but the President-elect's past rhetoric and its unusual and sometimes cynical relation to reality provides some indications," said Prof. David Fouquet, vice-president of European Centre for International and Strategic Research (CERIS), in an recent interview with Xinhua.
"So do the identities of persons reported to be his advisers or his potential cabinet appointees, who almost entirely represent a general profile categorized as neo-conservative," said Fouquet, adding "the makeup of the new U.S. Congress also reinforces this impression."
Trump will have to choose a cabinet over the next several weeks. While no name has been officially released, some media reported that he will likely appoint former New York City mayor Rudy Giuliani as attorney general and former House speaker Newt Gingrich as secretary of state.
Trump will also have to fill at least one and possibly more seats in the Supreme Court. He has said he favors conservative-leaning judges, which is likely to spark a political row.
"The result could be a generally strong tendency to more unilateral and less multilateral in U.S. foreign policy and action," said Fouquet, also director of Asia-Europe Project of CERIS.
"This will probably cast into doubt or challenge such pillars of global governance as the G20 economic and financial dialogue and the Paris Agreement on climate change," added Fouquet.
The U.S. will likely suspend at least the economic and trade elements of "pivot to Asia" strategy symbolized by the Trans-Pacific Partnership (TPP) accord, much of the transatlantic system embodied in the North Atlantic Alliance (NATO) and the Trans-Atlantic Trade and Investment Partnership (TTIP), as well as the North American Free Trade Agreement (NAFTA), Fouquet elaborated.
The President-elect has also spoken of withdrawing from the World Trade Organization (WTO) and applying punitive tariffs not seen since the 1920s which probably contributed to the Great Depression of that era, he noted.
Moreover, the new U.S. administration's probable unilateralism would also tend to undermine much international cooperation dedicated to addressing other global challenges, ranging from arms control, non-proliferation to poverty alleviation, he said.
It would also lead to more ad-hoc unilateral or regional groupings to address issues where there is a will to act or even lead, he added.
"Examples might include continued Europe-China cooperation and possible leadership aimed at transitioning toward a low-carbon economy to address climate change issues," he said, adding that there are other examples where such global leadership and collaboration would be required.
However, it's not clear at present that "whether Europe or China is currently capable or willing to assume such new or additional responsibilities, without assurance that the United States or any other partners will follow," he noted.
Other experts are more cautious to predict the direction of U.S. foreign policy.
"The essence of Trump's foreign policy will be its unpredictability," wrote Jeremy Shapiro, research director at European Council on Foreign Relations, in an article posted on the website of the think-tank.
Shapiro, who was a member of the U.S. state department's planning staff, thinks that Trump's personality, temperament and judgment matter more than his foreign policy.
"Precedents show that many U.S. presidents don't stick to promises made during their election campaigns. Compared with his predecessors, Trump has a more distinctive personality. So it's not clear for the moment whether he will deliver on what he promised," said Men Jing, director of the Center for EU-China Study at the College of Europe in Bruges, Belgium.
Echoing Men, Ding Chun, director of the Center for European Studies at Fudan University in Shanghai, said other great powers, including the European Union, "are taking a 'wait and see' attitude toward the President-elect."