VN services market open: VCCI
Viet Nam's services market is significantly open to foreign investments under the commitments to the Trans-Pacific Partnership (TPP) and the European Union-Viet Nam Free Trade Agreement (EVFTA).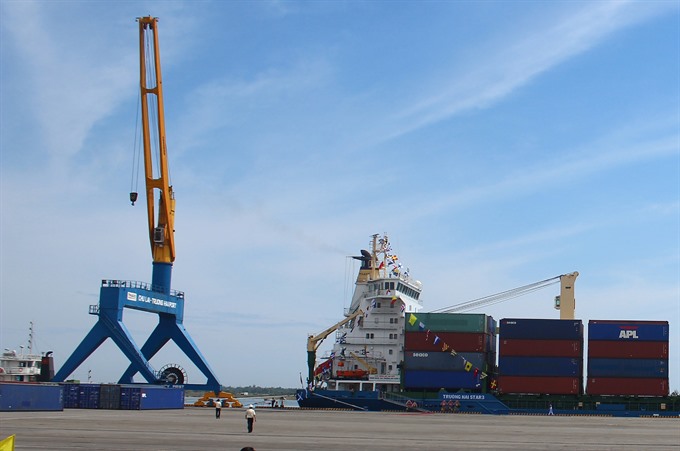 This was the assessment by the Viet Nam Chamber of Commerce and Industry (VCCI).
Experts said at a conference held yesterday in Ha Noi that after joining the World Trade Organisation (WTO), the services market remained relatively "close". However, the openness had expanded and a majority of legal framework regulating the services market was found compatible with the commitments to TPP and EVFTA.
According to Nguyen Thi Thu Trang, director of VCCI's WTO Centre, some 85 services' categories were already compatible with TPP and EVFTA's commitments, meaning that the level of openness was found to be equivalent or higher than the commitments.
Incompatibilities were found in 14 categories, while 22 others did not have conditions for doing business and 32 categories did not have specific regulations for foreign investors.
Trang said for categories which were found incompatible with TPP and EVFTA's commitments, the legal framework of Viet Nam should be amended to ensure compatibility. For those already compatible, Trang said transparency should be enhanced.
"It is important to open the market to foreign investment in line with international commitments. However, the opening of the market must be given thoughtful consideration and should be transparent," Trang said.
Assessing the compatibility of Viet Nam's legal framework was essential to determine appropriate measures to reasonably protect local services providers amid rapid global integration.
Pham Manh Dung, advocate from Rajah & Tann LCT Lawyers, assessing the openness of the services market said it would be helpful to both enterprises and management agencies in evaluating foreign direct investment as a base to improve the legal framework. 
VNS