Sturgeon to detail Scotland's 'soft Brexit' plan
Scotland's First Minister will today announce plans for a Norway-style arrangement to stay in the EU single market.
Nicola Sturgeon believes that Scottish membership of the European Economic area (EEA) and European Free Trade Association (EFTA) will allow Scotland to make the "softest Brexit", allowing it to remain part of the United Kingdom whilst still enjoying single market access.
In a news conference later, she will reveal the full details of a Brexit battle plan entitled "Scotland's Place in Europe".
It focuses on how Scotland can remain in the European single market after the UK leaves the European Union.
Ms Sturgeon has indicated that if the proposals are dismissed by the UK Government, she will proceed towards a second independence referendum.
Membership of the EEA provides for the free movement of goods, services, people and capital.
Currently, Norway, Iceland and Leichtenstein have such an arrangement, which gives them full access to the single market.  In return, those countries must contribute to the EU budget and accept most EU laws.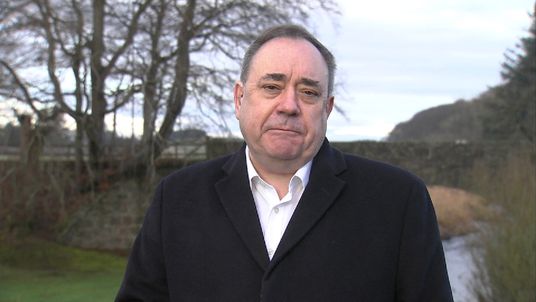 Video: Salmond: 'Sturgeon first leader with Brexit strategy'
The European Free Trade Association is a trade organisation which, among other things, negotiates trade agreements on behalf of its member countries. 
Before today's announcement, Nicola Sturgeon said: "Being part of the European Single Market is vital for Scotland's future economic wellbeing.
"Analysis shows the cost to our economy of a hard Brexit, outside the Single Market, could be around £11bn a year by 2030, with an independent forecast of 80,000 lost jobs in Scotland and a cut in average earnings of around £2,000 per person after a decade.
Some experts have dismissed the idea of Scotland joining the European Economic Area whilst it remains part of the United Kingdom, warning of a hard economic border with the rest of the UK which could have a wholly different set of regulations from the EU.  
The UK Government has given mixed messages on whether or not it will listen to Ms Sturgeon's Brexit plan. 
Scottish Secretary David Mundell has said the proposals will be listened to carefully, if they are "credible and backed-up by evidence".
It contrasts with the words of the Chancellor Philip Hammond, who appeared to dismiss the prospect of a special Scottish deal on a recent visit to Edinburgh.
The SNP's opponents suspect they are proposing the impossible as part of a strategy that leads towards a second independence referendum.
Scottish Labour Leader Kezia Dugdale told Sky News: "I certainly think the First Minister's looking for an excuse.
"Our relationship with Europe is, of course, very important and I want to see that maintained but our relationship with the rest of the United Kingdom is even more important and nothing should be done to threaten that and that's why we're so firmly against a second independence referendum."