Safety of Spent Fuel Management and Radioactive Waste Management: Workshop Promotes Adherence to International Convention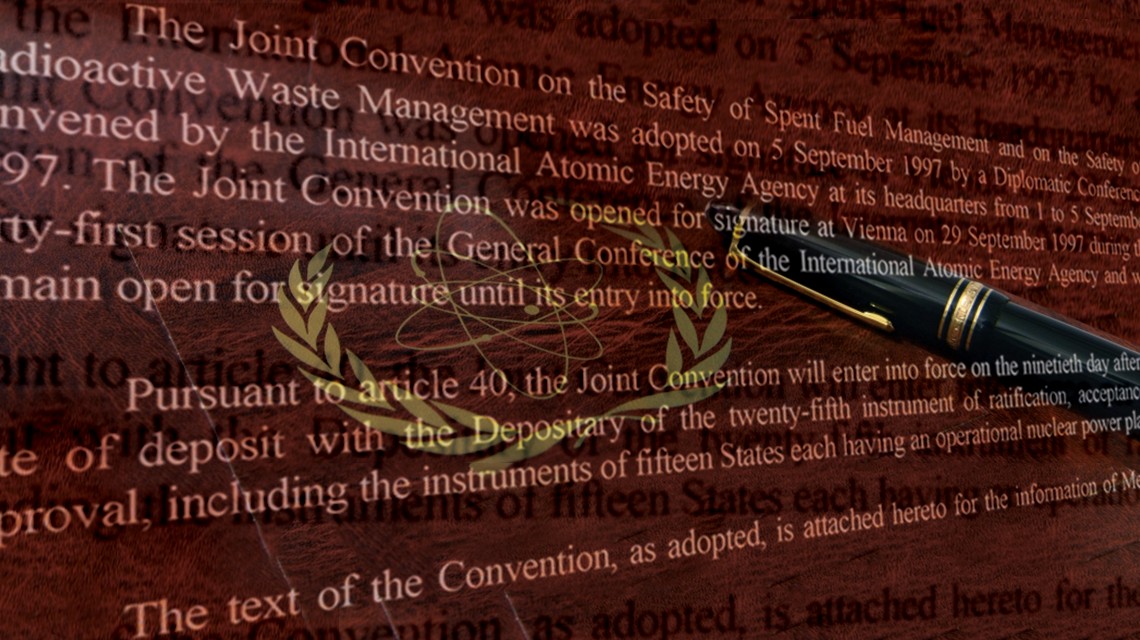 Participants from Burkina Faso, Egypt, Mali, Sudan and Uganda heard about the different aspects of the Joint Convention: from its history, key requirements, peer-review process and achievements, to its future prospects. They offered national perspectives and shared experiences on policies and programmes aimed at safely managing radioactive waste and, if appropriate, spent fuel, in their countries.
"The essential feature of this Convention includes the peer review process, which allows Contracting Parties to exchange and discuss experiences in the safe management of spent fuel and radioactive waste," said Peter Johnston, Director of the IAEA Division of Radiation, Transport and Waste Safety.
The Joint Convention is a comprehensive instrument that offers several advantages to its Contracting Parties, Johnston added. "We should aim to ensure that it becomes universal in its adherence and implementation."
Rosemary Byanyima from the Atomic Energy Council of Uganda and Bashir Eltayeb from the Nuclear and Radiological Regulatory Authority of Sudan said that the workshop offered an opportunity to learn about the relevance, procedure, benefits and obligations in regard to the Joint Convention.
Along with the Convention on Nuclear Safety, the Joint Convention represents a cornerstone of the international legal framework for nuclear safety. The universalization of these two conventions is a priority for the IAEA.
The Joint Convention was adopted in September 1997 and entered into force in June 2001. As of December 2017, it has 76 Contracting Parties.