Primark, British American Tobacco, Greene King: Business news in brief, Thursday 1 December
Primark constantly on look-out for slavery in supply chain
British budget fashion chain Primark said on Wednesday it was constantly on the watch for any slavery in its supply chain, while dismissing the idea that low cost meant exploitation. Paul Lister, head of Primark's ethical trading team, said the retailer – known for cheap, high turnover fashion – kept its costs down by not spending on advertising and buying in bulk to achieve economies of scale. After years of facing accusations of using "sweatshops" employing "slave labour" to produce T-shirts for just £3, Primark has this year started to talk publicly about what it is doing to ensure its supply chain is ethical. Mr Lister said Primark's business model was designed to produce low-cost goods but he acknowledged the garment supply chain was complicated and the retailer was always looking to spot any issues.
"It is about constantly being vigilant, constantly being out there and knowing what to look for and being forensic," Mr Lister told Trust Women, an annual human trafficking and women's rights conference organised by the Thomson Reuters Foundation. The United Nations' International Labour Organisation estimates there are 21m victims of forced labour globally, with 56 per cent in the Asia-Pacific region that is home to many factories used by international clothing brands.
Reuters
BAT launches vaping device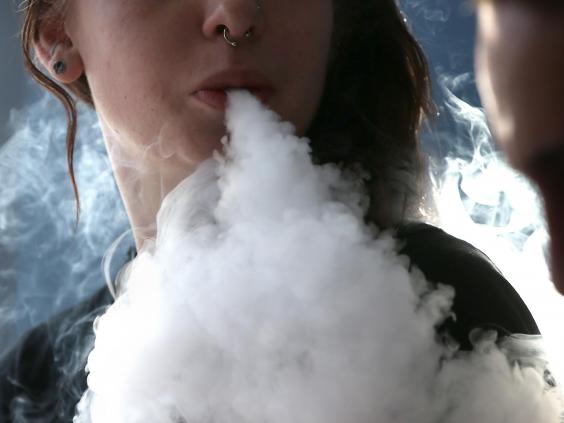 British American Tobacco (BAT) is ramping up its expansion into electronic cigarettes with the launch of a flagship retail outlet in Milan and a new vaping device. The company has set up shop in the upmarket Navigli district of the Italian city and hopes that its new "Vype Pebble" contraption will help provide an additional revenue stream, as traditional cigarette consumption continues to fall. Kingsley Wheaton, managing director of next generation products at BAT, told the Press Association: "The traditional cigarette market has been in long-term decline globally for a while, with the market falling about 1 per cent a year. We've been able to price through the decline but the vapour model represents a new revenue and profit pool." 
Mr Wheaton said that the firm is in "investment mode" and the move comes after it launched a $47bn (£38.3bn) takeover of US tobacco firm Reynolds, in which it holds a 42.2 per cent stake in October. Vype is one of the firm's best known e-cigarette brands, and BAT is describing the Pebble's launch as a "game-changer for the world of vaping". "We make $15bn (£12bn) of sales in tobacco, and Vype is small in comparison, but we're building a brand and not only investing in long-term shareholder returns, but societal returns. There are clear health risks from combustible cigarettes so we want to provide a range of products that consumers can choose from. We believe this product provides reduced harm and risk, and that journey has been going for a long time and we believe it's the right thing to do," Mr Wheaton added.
PA
Spirit deal helps Greene King to £1bn revenue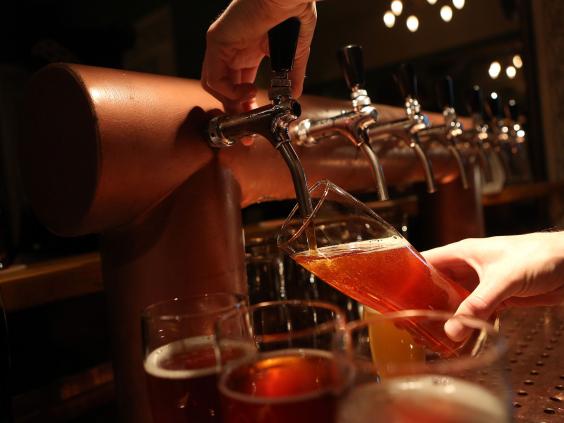 Pub company Greene King has reported record half-year revenue topping £1bn, but warned of a "more challenging" consumer environment as regulatory costs and weaker economic growth hit the industry. Group revenue rose 13.8 per cent to £1.04bn in the 24 weeks to 16 October, boosted in part by the ahead-of-schedule integration of its newly acquired Spirit Pub Company. Greene King, which brews beers like Old Speckled Hen and Belhaven Best, bought the rival company in a deal worth £774m last year, creating one of the largest pub groups in Britain. It helped statutory pre-tax profit rise 9 per cent to £92.5m. However, the company said both economic and regulatory challenges could hit the balance sheet. The pubs group and brewer said it was working with trade organisations to urge the Government to offset some of the impact from initiatives like National Living Wage, National Minimum Wage, Apprenticeship Levy and proposed increases to business rates, which are expected to have an impact on costs and margins.
Britvic to cut costs amid inflation concerns
Robinsons Squash firm Britvic has ramped up cost-cutting plans as it warned 2017 would be another "challenging" year amid rising inflation from the Brexit-hit pound. The soft drinks giant, which also bottles Pepsi in the UK, announced it will shave another £5m off its annual costs. It posted a better-than-expected 10 per cent rise in pre-tax profits to £151.9m for the 53 weeks to 2 October, but gave a cautious outlook for the year ahead. Simon Litherland, Britvic chief executive, said: "2017 will be another challenging year, with difficult trading conditions and input cost inflation for the first time in several years." The vote to quit the EU and the sugary drinks tax from April 2018 have "created additional uncertainty", he said. The group is confident of offsetting its higher costs through cost savings, and said next year's underlying earnings were still on track to match forecasts.
PA
Zoopla stronger than ever as profits soar by 44%
Online property website Zoopla has booked a record rise in profits and pushed into the insurance and web design markets with two new deals. The FTSE 250 company said profits had jumped 44 per cent to £36.7m in the year to the end of September, up from £25.4m in 2015. Revenues also jumped 84 per cent to £197.7m over the period, as it racked up 600m visits to its websites and apps throughout the year. It comes as the firm announced that it had swooped for the estate agent website design business Technicweb and signed an exclusive partnership with connected home insurance provider Neos. Shares were up more than 7 per cent on the London Stock Exchange, as the firm's management said they "remained comfortable" with the market expectations for the next financial year. Founder and chief executive Alex Chesterman said the group was "stronger and more diversified than ever" after a successful year.
PA
Amazon looking to convert power stations into data centres
Amazon is in talks with utility Enel over the conversion of old power stations in north and central Italy into data centres as it seeks to expand its lucrative cloud services business in the country. An Enel spokeswoman said on Wednesday there had been contacts with the US online retailer, while a source close to the matter said a deal could be closed in coming months. Amazon is market leader in the global cloud infrastructure services sector. In the third quarter of 2016, its cloud business grew sales by 55 per cent from a year earlier. Amazon Web Services, the cloud services unit, recently announced it would open data centres in the Paris region, after investing in Ireland, Germany and the UK. It will spend up to €1bn (£850m) to convert plants in Italy, the source said, adding the investment was in line with other data hub deals it had done in Europe.
Reuters
GoPro to cut 15 per cent of workforce amid sales slump
Wearable action-camera maker GoPro said on Wednesday it would cut about 15 per cent of its workforce and shutter its entertainment business, as the one-time Wall Street favourite cuts costs to help it return to profitability. Shares of the company, which had about 1,500 employees at the end of 2015, rose 4.7 per cent in early trading. The company has been struggling with slowing sales of its helmet- and body-mounted cameras as cheaper rivals emerge and smartphones feature increasingly advanced cameras. A recall of about 2,500 of its recently launched Karma drones could also hit revenue. The company said on Wednesday it would cut about 200 full-time positions, cancel open positions and close its entertainment division, which makes original content.
Reuters
GlaxoSmithKline plans Nigeria health boost 
GlaxoSmithKline's Nigerian subsidiary plans to broaden its range of healthcare products and widen distribution to boost sales, after the disposal of its soft drinks business to Japan's Suntory Beverage & Food slashed its revenue. The unit of the UK's biggest drugmaker will sell new variants of brands such as Panadol painkillers and Sensodyne toothpaste in Africa's most populous country from next year, Managing director Dayanand Sriram said in a 24 November interview at the company's headquarters in Lagos. It will also ramp up efforts to boost sales of Glaxo's pharmaceutical products, he said. "Half the revenue has gone," Mr Sriram said. "We hope to build the consumer healthcare portfolio aggressively in the next three to five years." Glaxo Nigeria is mapping out a new phase of growth after selling the local rights to Lucozade and Ribena to focus on healthcare and to reduce the need for US dollars. 
Bloomberg
Reuse content