PM picks Britain to stay in EU 3 hours ago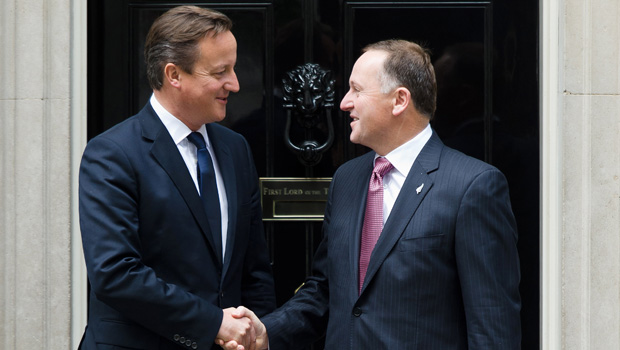 UPDATED 8.55am In a tight vote for whether Britain will stay or leave Europe, our Prime Minister's predicting they'll stay.
The Brexit referendum results will be released later today, but there is no firm deadline on when that will be.
Prime Minister John Key said it's hard to predict when polls show it's so close, but he has a suspicion they'll stay.
"History tells you that the undecided voters tend to vote a little bit more conservatively when they get in the booth. That's certainly what happened in the Scottish referendum. It was also true actually in the general election last year."
More than 46 million people are registered to vote, and the turnout is expected to be between 60 and 80 percent.
Most opinion surveys show the leave and remain camps are in a dead heat, and the result could largely depend on whether more younger or older voters cast a ballot.
If Britain decides to leave Europe, the Kiwi government will want to immediately formalise new trade ties, although Key said he'd prefer to trade with Britain through a free trade deal currently being negotiated with Europe.
But if voters opt to leave, that would change, he said.
"New Zealand would have no other option but to separately negotiate with both the UK and then with Europe."
International Business Forum executive director Stephen Jacobi said that will be a complicated process which could affect our exports to the region.
"Most particularly the case in relation to our butter access to Britain and our access for sheep meat, both of which are coved by a set of arrangements which are enshrined in the World Trade Organisation."
Europe is also a major buyer of New Zealand beef, wool, fruit and dairy.
Mr Jacobi said a "leave" vote will also have a profound effect on the global economy, including New Zealand.
"The European Union in general, and Britain in particular, are important markets and ones we wish to negotiate an FTA with, and are making some progress on."
However, former New Zealand Amabssador to the European Union Terence O'Brien said New Zealand shouldn't kid itself about being top priority for a post-Europe Britain.
"That would involve a whole lot of renegotiation with the whole of the world and New Zealand would be fairly low down on the British list."