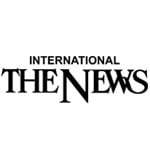 Islamabad
A bipartisan delegation of parliamentarians from Pakistan participated in Inter-Parliamentary Union (IPU) and World Trade Organization (WTO) conference on "future of WTO" in Geneva on Tuesday.
The MPs belonging to Pakistan Muslim League-Nawaz (PML-N), Pakistan Tehreek-e-Insaf (PTI), and Pakistan People's Party (PPP) as opposed to friction and conflict at home represented Pakistan with one unified voice.
The delegation comprising of Shahbaz Babur, Dr Shazrha Mansab Ali Khan, Senator Ayesha Raza, Azam Swati and Usman Saifullah Khan actively participated in the two-day conference.
The MPs made effective interventions on role of WTO in developing countries, voiced concern over rising number of Regional Trade Agreements resulting in marginalising of WTO as central trade regulator, said a message received by The News from Geneva.
Shahbaz Babur, while participating in the Trade Facilitation Agreement debate, highlighted the importance of TFA for the China-Pakistan Economic Corridor. They particularly emphasised the business friendly and anti-corruption aspect of TFA, and flagged the fact that Pakistan was first country to ratify TFA in South Asia, and that is a testimony of Pakistan's commitment to reform and business friendly policies.
The MPs who are also on National Assembly Committee of Commerce, resolved that they will ensure that implementation of TFA will be regularly monitored in the Commerce House Committee.
Dr Shazrha Mansab Ali khan, while contributing to the debate on e-commerce, dilated at length about digital divide between developed and developing countries and suggested that while working on e-commerce it should be ensured that the digital divide does not get reflected or institutionalised in sphere of ecommerce and digital trade.
She said ecommerce must have a development dimension and developing countries should know what aspect of ecommerce will be included in WTO agenda.
Senator Azam Swati and Osman Saifullah Khan, while contributing to Gender and Trade debate, demanded IPU to ensure that all future conference panel of experts must have women representation, and criticised the all men panel in the conference.
He highlighted the achievements of European Union (EU) sponsored GSP plus for Pakistan's trade, and reported that the boost given to textile exports through GSP plus helps them economically and empower women in Pakistan.
Ayesha Raza voiced concern about marginalisation of WTO and multilateral trading system due to proliferation of regional trade agreements particularly Trans Pacific Pact (TPP), and Trans Atlantic Trade and Investment Pact (TTIP), and urged members to make multilateral system vigorous since relevance of WTO helps small and developing economies.
She particularly highlighted the plight of farmers and agriculture sector, and demanded that WTO fulfil the promise of level playing field in international agri-trade.
Delegations from UK, EU and MPs from different countries appreciated the active role played by Pakistan delegation in the crucial trade conference.
Organisers and other delegates particularly appreciated that Pakistan delegation had gender balance out of five members two were females. Delegation also held bilateral meeting with number of MEPs and discussed implementation of GSP plus.