Javid in Port Talbot for steel talks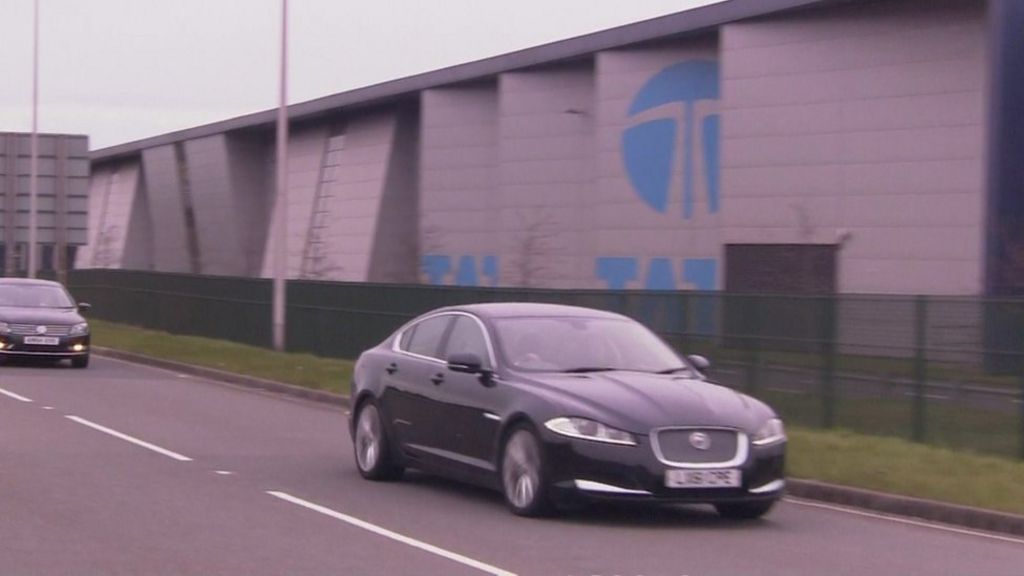 Sajid Javid is meeting steelworkers at the threatened plant in Port Talbot.
The business secretary, under fire for being in Australia when Tata announced plans to sell the site, said he wants to show he is on the side of workers, thousands of whose jobs are at risk.
But one union leader complained Mr Javid "wasn't to be seen" at a time of crisis for the British steel industry.
Chancellor George Osborne has insisted the UK was "leading the way" in Europe in trying to help the industry compete.
The government is facing claims that it has blocked an EU measure which would have tackled the "dumping" of cheap Chinese steel in Europe – one of main handicaps facing UK producers.
Ministers opposed an European Commission proposal to lift the "lesser duty rule" cap, which would allow tougher tariffs to be imposed on cheap imported steel, arguing higher tariffs would hit other sectors such as the car industry.
Tata Steel's UK business – which directly employs 15,000 workers and supports thousands of others – includes plants in Port Talbot, Rotherham, Corby and Shotton.
Tata Steel UK: What are the options?
Call to 'take over' Tata's pension fund
What's going wrong with Britain's steel industry?
What next for Tata Steel workers?
Steel v banks – Why they're different when it comes to a government bail-out
After a board meeting at its headquarters in Mumbai on Wednesday, Tata confirmed plans to sell its loss-making UK plants. Unless a buyer can be found, thousands of jobs are at risk.
The Port Talbot plant – which employs 4,100 people – is said to be losing £1m a day.
---
Dumping, duties and steel
The EU is imposing financial penalties on 16 categories of Chinese steel imports which they believe are being "dumped" on overseas markets – effectively being sold at a loss.
The rate of these duties varies but, controversially, they are more often than not lower than the actual amount by which the products are under-priced.
This is in, large part, down to the so-called "lesser duty" rule.
This rule, which derives from World Trade Organisation regulations, states that it is desirable, although not necessary, for tariffs to be applied at a level "adequate" to remove the financial harm caused to competitors but "at a level lower than the margin of dumping".
UK steel producers and unions argue the EU, by adhering to this rule, has effectively capped steel tariffs at 9% although the European Commission does not recognise this figure.
Critics say tariffs are far higher in the US and totally ineffective when heavily-subsidised Chinese steel is sold at 66% of cost price.
The UK has argued against higher tariffs, saying they would hit other sectors such as the car industry, which import a lot of foreign steel.
But the European Commission is considering removing the rule from relevant legislation, a move reportedly backed by France and Germany.
---
Mr Javid, who only returned to the UK on Friday morning after cutting short an official trip to Australia, has been criticised for his absence, and for taking his daughter on the trip.
He is meet workers and managers at the plant, along with members of the Welsh Government and trade unions.
Ahead of the meeting, Mr Javid tweeted that he had also held "productive" talks with the local Labour MP Stephen Kinnock and Welsh Secretary Alun Cairns about the way forward.
Both Mr Javid and Prime Minister David Cameron have said nationalisation is "not the answer" for British steelworks but union and opposition figures have criticised the government for failing to do enough to respond to the issue.
'Shoulder to shoulder'
Roy Rickhuss, the general secretary of the trade union Community which represents many steelworkers in Port Talbot, says Mr Javid had been slow to react.
"He must have known there was a potential for there to be a closure announcement last week and he wasn't to be seen.
"You need to know that your government is standing behind you and standing shoulder to shoulder so they're there supporting you. The government should have been prepared for that announcement so that immediately they had things in place to give confidence to the workforce.
Charles De Lusignan, from the European Steel Association, told BBC Radio 4's Today programme that the UK had not done all it could and, indeed, had been instrumental in blocking a European Commission proposal from 2013 to remove restrictions on higher tariffs.
"European Steel and UK steel is viable so there is no fundamental reason why it shouldn't go on for the foreseeable future.
"But action should have been taken already. We find ourselves discussing a problem which should never have arisen and would not have arisen had we modernised trade defence instruments when we had the chance."
But Mr Osborne dismissed claims of inaction.
"Both at home, where we are cutting taxes on energy and internationally, where we are working with others to make sure there are tariffs on unfairly cheap steel, you have got a government doing everything it can to help the steel industry," he said.
Meanwhile, some have raised concerns about Mr Javid's trip with his daughter.
Labour MP Anna Turley said it gave the impression of the trip "being a jolly", while fellow MP Stephen Kinnock said Mr Javid should have travelled to Mumbai for Tata's crunch board meeting on Tuesday "but instead he chose to jet off to Australia".
A source from the Department for Business, Innovation and Skills said Mr Javid's daughter "was there to spend time with her father" and "he paid for everything" – and dismissed Mr Kinnock's calls for him to consider his position as "ridiculous".
David Cameron has said ministers had been working "for months" to save the industry – but warned there were "no guarantees of success".
Steel production makes up 1% of Britain's manufacturing output and 0.1% of the country's economic output.
It is understood the government is looking at offering loan guarantees to potential buyers and tighter rules on procurement to make sure major British projects are obliged to buy British steel.
---
Do you work at the Port Talbot steel plant? How will the plans to sell it affect you and your family? Let us know about your experiences. Email haveyoursay@bbc.co.uk with your stories.
Please include a contact number if you are willing to speak to a BBC journalist. You can also contact us in the following ways: