Italy tightens security after Brussels attacks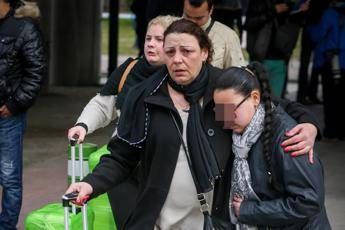 Pubblicato il: 22/03/2016 13:55
Italian authorities boosted security at airports and train stations after Tuesday's alleged Islamic State terrorist attacks at Brussels international airport and a city metro station. At least 34 people were killed and over 100 were injured in the bombings.
All flights to and from Brussels from Rome's Fiumicino and Ciampino airports were cancelled and passenger checks were tightened while security was also ratcheted up at airports in Milan.
Security was also strengthened at the Belgium's embassies to Italy and the Vatican in Rome as well as at the ambassador's residence and at Belgian cultural institutes, Italian daily La Repubblica reported.
Italian trade associations voiced concern that the Brussels attacks would negatively impact tourist bookings in Rome and other Italian cities ahead of Easter, usually one of the busiest times of the year.
Italy's interior ministry Angelino Alfano said on Twitter that the national committee on security and public order would meet at 3pm local time on Tuesday.
"My thoughts go to victims and their families and to those caught up in this ferocious terrorist attack which struck at the heart of Europe," Alfano said.
Gentiloni said it was not yet known if any of the victims of the attacks were Italian. "The Belgian foreign ministry is working with the embassies in Brussels to gain information on the involvement of foreign citizens in the next few hours," he said in a statement.
Brussels was in lockdown after Tuesday's attacks and its airport and the entire public transport system in Brussels were closed.
Belgium's interior minister Jan Jambon had said on Monday that the country was on the highest level of alert for possible revenge attacks after the capture of Salah Abdeslam, the main fugitive in the deadly Paris attacks last November.