Is China ready to make the great leap forward to set global trade rules?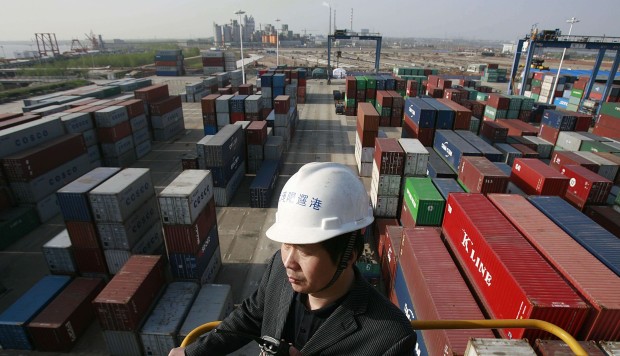 In the 15 years since joining the World Trade Organisation, China has leaped from six to two in the world's economic rankings and become the globe's biggest trading nation.
Now China is seeking to match that economic might with a greater say over the rules underpinning the trading system, challenging the dominance of the United States and Europe.
It is forging its own cross-border trade deals, backing the creation of new financial institutions and pressing ahead with major initiatives. But it still has some way to go before it can realise its goal, observers say.
China's ambitions were voiced late last month by Long Yongtu, China's chief negotiator for its WTO entry.
Long told a forum in Beijing organised by the Centre for China and Globalisation that China could now be a "rule maker" instead of a "rule follower" in trade-related areas like international investment, online business and climate change. "Doubtlessly, China should become one of the leaders in global trade and investment rule-making," he said.
That followed President Xi Jinping's declaration in January that China was the world's standard-bearer for free trade and investment and could "lead world development trends".
The free-trade message was also one that China reinforced during its presidency of the Group of 20 this year.
China's ties with major trade partners tested by row over WTO accession agreement
In seeking to take centre stage, China is stepping into a role increasingly vacated by the West, where anti-globalisation sentiment and protectionism is on the rise.
Former vice foreign minister He Yafei said there was a lack of momentum among Western trading nations to advance the WTO system.
"The global trade regime centred on the WTO has been rejected by western developed countries," He said. "They lack the interest or political incentives to move the system forward, and that's why we are seeing mushrooming regional trade talks."
[Western countries] lack the interest or political incentives to move the system forward, and that's why we are seeing mushrooming regional trade talks
Former vice foreign minister He Yafei
Those regional efforts include US attempts to rally Asian partners around the Trans-Pacific Partnership and European countries around the Transatlantic Trade and Investment Partnership pact. US President Barack Obama is struggling to persuade Congress to ratify the TPP while TTIP talks have stalled over concerns from France and Germany that the pact would harm their economies. The two main US presidential candidates, Hillary Clinton and Donald Trump, are also not advocates of the deals.
In the meantime, China has sought to expand its influence beyond its borders through Xi's aggressive promotion of the One Belt, One Road strategy – an attempt to revive two ancient trading routes to Africa and Europe – and the creation of the Asian Infrastructure Investment Bank, a multilateral lender along the lines of the World Bank.
Beijing has also sought to promote a series of free-trade deals.
But it would take a great leap for China to become a rule-setting power. For a start, Beijing has failed to honour many of the promises it made during WTO entry talks, prompting the US and EU to hold off on granting it market economy status.
China has also failed to reach a bilateral investment treaty with the US despite 29 marathon rounds of talks. The main sticking point is US dissatisfaction with a long list of investment areas that would be off-limits to US players in China.
China should become a leading force in the free trade system … but to be a leader, one has to shoulder responsibilities and pay costs
Tu Xinquan, China Institute for WTO Studies
Former senior commerce ministry official Sun Yongfu said a similar agreement with the EU did not proceed "as quickly as expected by leaders on both sides" because China was not prepared to meet the higher proposed standards on labour, the environment and human rights.
Tu Xinquan, director of the China Institute for WTO Studies with the University of International Business and Economics, said China had been aggressive promoting free trade abroad but was not making much progress in freeing up the domestic market.
"China should become a leading force in the free trade system … but to be a leader, one has to shoulder responsibilities and pay costs," Tu said. "China still needs to prepare for it."