Global Peace Index: Bangladesh up a notch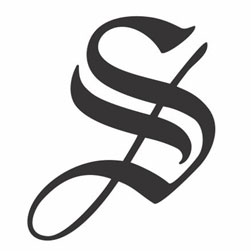 Bangladesh moved up a spot in the Global Peace Index (GPI) 2016. It was the 84th most peaceful nation in the world last year and this year it is 83rd.
The country, however, retained its position in South Asia as it is the third most peaceful nation in the region.
"Internal security concerns were heightened in Bangladesh owing to anti-government protests that have led to an increased number of detainees, said the report released recently.
In the South Asia, Bhutan ranked the top position followed by Nepal. The peace situation in Bangladesh is much better than Sri Lanka, India, Pakistan and Afghanistan.
The Institute for Economics and Peace (IEP) is an independent, non-partisan, non-profit think tank dedicated to shifting the world's focus to peace as a positive, achievable, and tangible measure of human well-being and progress. It has offices in Sydney, New York and Mexico City.
"South Asia's position remained unchanged at eighth out of the nine regions. Overall, the individual overall scores of Afghanistan, Nepal and India deteriorated, while for Bhutan, Sri Lanka and Pakistan, scores improved modestly," the report said.
Tenth edition of the GPI finds that Iceland is once again the world's most peaceful country, followed by Denmark, Austria, New Zealand and Portugal, which improved nine places.
The five countries at the bottom of the index are all suffering from ongoing conflicts, with Syria ranking least peaceful, followed by South Sudan, Iraq, Afghanistan and Somalia, it said.
Europe retains its position as the most peaceful region in the world, accounting for six of the first seven places in the global rankings, the report finds.
It added that the average score for Europe deteriorated slightly, reflecting increases in the impact of terrorism due to the large terrorist attacks in Paris and Brussels as well as the escalation of violence and instability in Turkey and its deteriorating relations with its neighbours.
The report observed that the tenth edition of the GPI finds that overall global levels of peace continue to deteriorate while the gap between the most and least peaceful countries continues to widen.
"The rising global inequality in peace is important to highlight as it masks some positive trends. While some of the most peaceful nations have reached historic levels of peace, the least peaceful nations have become even less peaceful. So, intense is the violence and conflict in the Middle East and North Africa (MENA) region that, when looking at the rest of the world, the average levels of peacefulness in fact increased."