German export growth forecast cut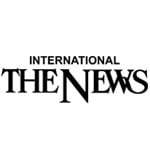 BERLIN: Germany's BGA trade association has slashed its 2016 forecast for export growth of Europe's biggest economy as risks, including Brexit, are increasing uncertainties for companies around the globe, BGA head Anton Boerner told Reuters on Monday.
The trade association now expects German exports to grow by between 1.8 and 2.0 percent on the year in 2016, Boerner said. This marks a sharp correction from its previous forecast of 4.5 percent export growth published in April.