Former Italian premier Mario Monti warns about crumbling of a unified Europe
Mario Monti, does not hold back from answering direct questions about the Panama Leaks scandal. "If any of my cabinet ministers was involved in such a scandal, it would have been the minister himself who would have asked to leave the government", he said with his calm, concise manner of speaking. 
Economist Mario Monti has served as Italian Premier for three years, between 2011 and 2013. He led a government through the Italian debt crisis following the resignation of Silvio Berlusconi. Prof. Monti also served as a European Commissioner from 1995 to 2004. He was responsible for Internal Market, Customs and Taxation.
The disintegration of Europe
Former Italian Prime Minister and economist Mario Monti said that integration at an international level in general is going through a very difficult phase, not only in Europe.
He explained that the disintegration process can also be seen on a national, domestic level of some countries. Prof. Monti mentioned Spain and the issue with Cataluña and the UK and its issue with Ireland and Scotland.
"The degree of international integration is moving backwords, not forward. Take the World Trade Organisation for instance; it has failed to liberalize trade. Same thing is happening in the USA. Candidates for the presidential election are not really enthusiastic for free trade and integration."
"On an EU level, we have already seen signs of disintegration, with the migrants' crises and the issue with Schengen. Perhaps we have managed to avoid a Grexit, now let's see if we'll be able to avoid a Brexit."
Prof. Monti said that there is already a disintegration sentiment within the EU. "Not so much by mere separation, but there is a growing detachment between nations within the EU."
He criticized the current national government leaders in the EU for taking only 'short-term solutions'.
"National government are being led to take short-term solutions. They no longer seek long-term actions. The debate right now is dominated by media and modality and this only makes it easier to make quick statements which are hard to rebut."
"The worst part is that the EU Council which is made up of heads of government is a reflection of this growing disintegration on national level. What we have is a cacophony of bad functioning, 28 short-term political interests which have very little to do with European interests."
When asked if, while explaining this disintegration, he is referring to particular countries in the EU, the former EU Commissioner said that "the degeneration of democracy is occurring, basically in every EU country."
"We are now moving towards a followership era, instead of leadership. Politicians are fighting to get better positions in the opinion polls and of course in the elections."
He said that acting in the interest of the European Union, is not something which allows you to win popular surveys.
"Disintegration begins at home. And unless we find a way to revitalize our national political systems, integration is going to suffer," he said.
Brexit
On the possibility of having the UK leaving the European Union, Mario Monti said that if this were to happen, there would be more political instability in the EU. But he explained that this instability will also affect the UK.
"Even Barack Obama said it, if the UK leaves the EU, the whole world economy would suffer. Nevertheless, if the UK votes to stay in the EU, that would still cause political instability."
He explained that by accepting this very special, unconventional negotiation with the UK, any of the other 27 other Member States might consider it legitimate and natural to ask for a repositioning of its membership.
Panama leaks
On Panama Leaks, Mario Monti, who used to be an EU Commissioner for Financial Services and Taxation, said that in the last 15 years, the EU has been at the forefront in its efforts to fight tax evasion and unfair taxation. "This process is taking very long, mostly because the member states still feel that this is an issue of autonomy of each member state. But now obviously, it seems that this effort was not enough. We need to step up this coordinated fight."
"I have been insisting for many years that in the last decades we have been very little attentive on the issues of income and wealth distribution. And there has been an increasing degree of inequality in the distribution of wealth which is very dangerous and unsustainable."
"A minister involved in the Panama Leaks would have offered me his resignation"
Mario Monti was asked whether he would have sacked a member of his cabinet when he was Prime Minister of Italy, if the name of a minister is revealed in the Panama Leaks.
"When I was Prime Minister, I was always very strict on the transparency of the cabinet and of each minister. I asked all members to publish their income and assets. I did this also so that I can compare the financial assets of that politician between the beginning of the legislature and the end and to check if there has been any strange enrichment in between. Therefore, something like having companies in Panama without my knowing would have been impossible. As a leader who has enforced the instruments against tax evasion, of course I would have been very tough with that particular minister."
He said that the minister would have resigned.
"I believe that if the fact had been established, probably that minister would have asked to leave the government."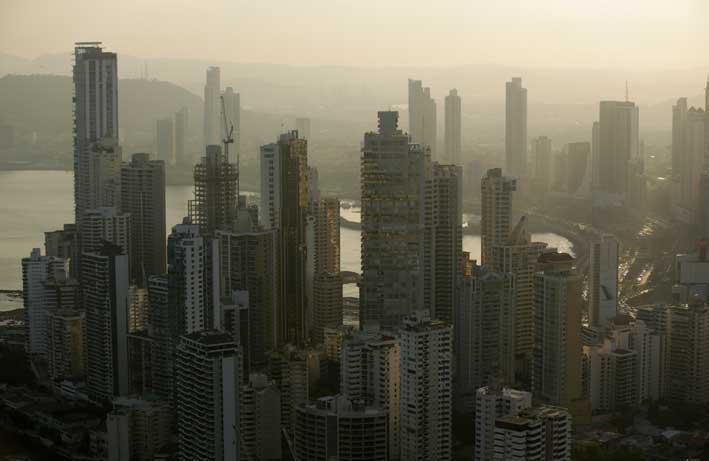 Tax havens
"The EU should and it is trying to stem out tax havens", he explained.  "Within its borders, the EU has initiated a long and difficult work to define what is acceptable and non-acceptable tax competition."
Mario Monti said that although a lot of work has been done especially about tax rulings, the EU needs to bring about more regulations.
"EU political framework not yet equipped for migration"
Mr Monti said that the migrant crisis has not only presented a challenge through the large numbers of migrants, but it has showed us that 'the problem is here to stay and set to become structural.'
"Clearly the EU psychology of citizens and the European political framework is not yet equipped for these tensions. On the other hand, we have to get used to this."
He explained that according to him, the EU needs a flow, if possible, of well-trained immigrants to increase the working force in Europe, to sustain the social welfare and pensions among others.
"This has been a tornado on the structures of European integration where even great achievements of the past, such as Schengen, have been put into question." 
Europe in 20 years' time
Mario Monti expects that in the future, the EU will experience some shocks, maybe with some countries deciding to leave the union.
"20 years is a long enough time in politics. Probably we will see an acceleration of the present crisis. After the UK referendum, some countries could think of doing the same. But the imperative to have a strong EU is so much strong that it should be reinforced and maybe even restructured. But most importantly, for the future of the EU, there has to be a process of European integration.