First Minister sees European Free Trade Association route to Scotland retaining place in single market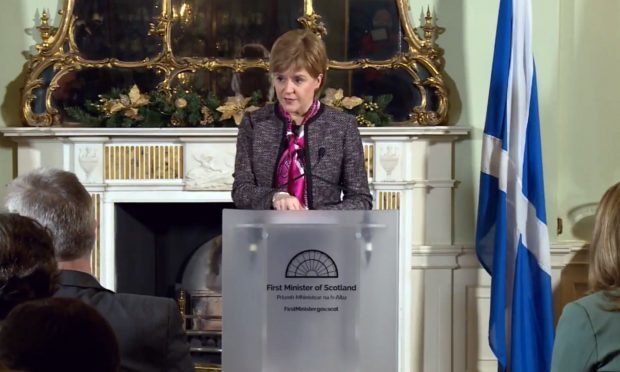 Nicola Sturgeon presenting her plans at Bute House.
Scotland would preserve its place in the EU single market by joining the European Free Trade Association, according to a plan put forward by Nicola Sturgeon.
The First Minister said the country could join Norway and others in the regional trade organisation while maintaining an open border with England.
She was laying out her "Scotland's Place in Europe" plans (PDF link) at Bute House after the UK-wide decision to leave the EU.
Scotland backed Remain with a 62% majority, but faces losing its EU status on the back of Leave votes elsewhere in the UK.
EFTA members Iceland, Lichtenstein and Norway have access to the single market by agreement with the EU, but have no say on the rules.
That European Economic Area (EEA) agreement, which effectively extends the single market's borders to include EFTA countries, allows tariff-free access to the trading bloc, as well as the free movement of people.
Ms Sturgeon, who said the option of independence is "still on the table", said the best option for Scotland and the EU would be to retain full membership of the EU.
But she said this morning: "The Tories seem intent on placing a higher priority on cutting immigration than on anything else – the economy, jobs and living standards all lag behind on their list of priorities.
"As a result, the second strand of this paper proposes ways in which Scotland could stay in the single market – through EFTA and the EEA – even if the rest of the UK chooses to leave.
"The paper does not shy away from the challenges associated with such an option."
(more soon)