Expert: Oil market gradually turns into demand-oriented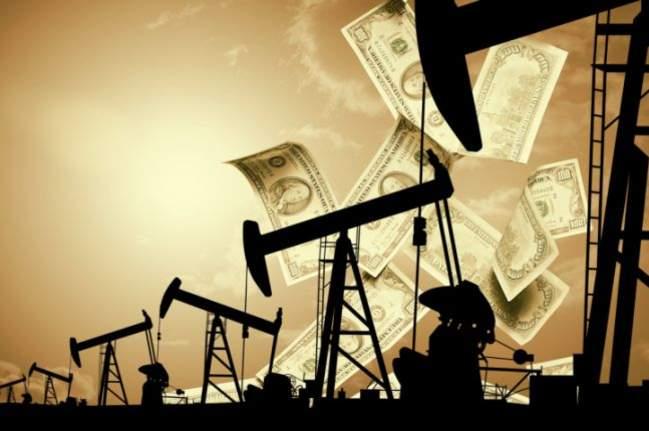 By Kamila Aliyeva
The world oil market is gradually moving towards rebalancing although options regarding extension of the OPEC+ deal and deepening of the oil production cuts are still on the table.
Rumors about the possible prolongation of the oil cut deal draw the prices higher.  However, still experts doubt that the market may rebalance in the first quarter of 2018. An overhang in global oil inventories is declining but stockpiles still needed to fall, they say.
Dr. Fereydoun Barkeshli, a senior oil and gas analyst at Vienna Energy Research Group, believes that current level of OPEC and non-cartel coordination will remain in place well into the second half of 2018.
"Market is currently supply-oriented while commercial stocks are high and a threat to producers. In spite of producers' rigid compliance to their quota, level of stock build-up by consumers is still 195 million barrels higher that last five years average stock build," he told Azernews.
Currently OPEC+ is content with a floor price of $40 per barrel and a ceiling of $50 per barrel, according to the expert.
"This price band provides relatively safe revenue for most producers barring Venezuela and Nigeria and will let shale oil to breath, but that's all. OPEC is in a mood to test the real strength of shale oil break-even-price point. At the same time, OPEC is not currently planning to declare a full-fledge price war on U.S. shale and expensive U.S. conventional oil producing fields," he said.
The International Energy Agency analysts reported that in August global oil reserves in the world declined for the first time in four months. At the same time, the IEA revised its forecast for oil demand in 2017, raising it to 1.6 million barrels per day, compared with the forecast of 1.5 million barrels per day in its July report.
This data came out one day after the OPEC report showed that last month oil production in the cartel countries fell for the first time since March.
OPEC also raised the forecast for the volume of world oil demand in 2017 by 280,000 barrels per day - up to 96.77 million barrels.
The expert further noted that OPEC has remained traditional for most part of the last decades commenting on the influence of various factors including U.S. financial instruments on global crude prices.
"Many non-fundamental developments have shaped in the world oil markets namely hedge funds, speculators, financial markets and their often erratic performances, impact of exchange rates and others. However, OPEC has remained mostly concerned with fundamentals," he said.
Barkeshli also stated that there are some good news for crude producers as market is gradually turning into demand-oriented.
"Lower prices are reaching more consumers and as such, consumption is stimulated. Nevertheless, we need to watch China and India for a real pick on demand side," he added.
Earlier, head of Rosneft Igor Sechin forecasted that oil prices will fluctuate between $40-43 per barrel saying that U.S. financial instruments will have the greatest impact on the market.
Meanwhile, Venezuelan President Nicolas Maduro stated that OPEC+ agreement will likely be prolonged beyond March 2018 noting that the issue was discussed with his Iranian counterpart Hassan Rouhani during a weekend tour to the Middle East.
Earlier, Kuwait's oil minister Essam al-Marzouk said that OPEC + may hold an extraordinary meeting in March to consider extending the oil production cut deal. He also noted that the alliance is considering all measures, including new cuts.
OPEC and other major oil producers such as Russia, Azerbaijan, Bahrain, Brunei, Equatorial Guinea, Kazakhstan, Malaysia, Mexico, Oman, Sudan, and South Sudan reached an agreement in December 2016 to remove 1.8 million barrels a day from the market. 
The deal to curb output brought crude prices above $58 a barrel in January but they have since slipped back as the effort to drain global inventories and stabilize the oil market has taken longer than expected.
OPEC and its partners decided to extend its production cuts till March 2018 in Vienna on May 25, as the oil cartel and its allies step up their attempt to end a three-year supply glut that has savaged crude prices and the global energy industry.
---
Kamila Aliyeva is AzerNews' staff journalist, follow her on Twitter: @Kami_Aliyeva
Follow us on Twitter @AzerNewsAz