EU Referendum: Brexit may create uncertainty for Indian firms with UK exposure, experts say
A potential British exit from the European Union would result in "considerable uncertainty" for Indian businesses in the UK, the Federation of Indian Chambers of Commerce and Industry (Ficci) told IBTimes UK.
The warning from the prominent Indian business lobby group, comes just days ahead of the 23 June EU Referendum, which will decide whether UK votes to remain or leave the EU.
As spokesperson for Ficci said: "Britain is considered an entry point and a gateway for the EU by many Indian companies, a view echoed by Prime Minister Narendra Modi on his visit to the UK in November last year. While deciding on membership of the EU is a sovereign matter for Britain and its people, Indian industry is of the view that foreign businesses cannot remain isolated from such decisions",
The Indian association added that the UK, which is a "valued economic partner for India", leaving the EU would also have a negative impact on investment and movement of professionals to the UK.
"While the time is right for UK and India to accelerate their economic relationships, any event that could act as a distraction to providing impetus to this relationship may adversely impact trade and investment", Ficci explained.
With regards to the existing relationship between the two countries, Ficci said that India had "significant historic ties to Britain and London in particular."
It added that according to some UK government figures, the importance of Indian investors in creating jobs and investing had grown significantly in 2015 and that such uncertainty would result in these companies holding back on their investment plans till the business environment would become more conducive.
Ficci pointed to a research conducted by Grant Thornton in 2015 according to which there were 800 Indian-owned firms in the UK, which in total employed about 110,000 people. The research also showed that about 10% of these companies were listed on the London Stock Exchange and that the top fastest-growing Indian companies in the UK had generated about £22bn (€28.43bn,$32.21bn) of annual revenues in last year.
Furthermore, the Grant Thornton study noted that these companies had paid a combined UK corporation tax of about £500m. The number would have been considerably higher if other tax elements such as payroll and sales tax would have been taken into consideration.
Apart from India's contribution to the UK, which could be affected by a Brexit vote, UK also invests in India across sectors and stood third in terms of Foreign Direct Investment (FDI) inflows into India for the 2015-16 financial year.
It had invested about $898m (£613.43m, €792.74m), or about 8% of the total FDI received by India from all countries. This figure for 16 years from April 2000 to March 2016, totalled $23.11bn, according to data from the Indian Ministry of Commerce and Industry.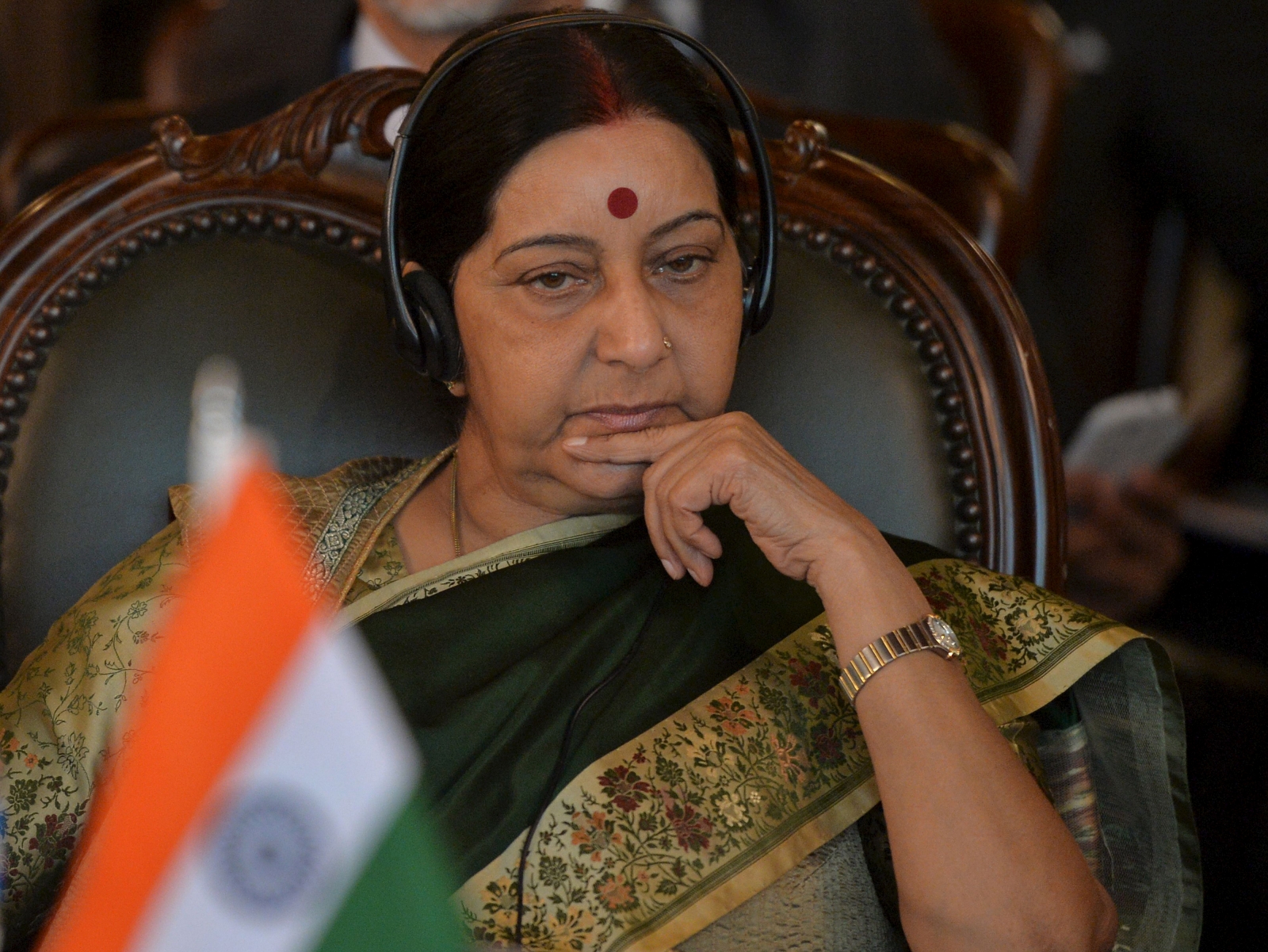 Indian External Affairs Minister Sushma Swaraj did not elaborate how Brexit would affect India's interestsReuters
Earlier this month, India's external affairs minister Sushma Swaraj said that India preferred Britain to stay within the EU. "We have always held that, and articulated too in the past, that Britain is the gateway to the European Union", she said, without elaborating how Brexit would affect India's interests.
However, few have opined that a Brexit would improve trade volumes between India and the UK. Lord Archie Hamilton, a former UK defence minister and Vote Leave campaigner said: "We should be doing much more business with India with its middle class of 200m people, but we can't because trade with India is part of what is known as an EU competence."
He added that "an EU trade deal with India is almost completely out of the question, and Britain will have to get out of the EU if we are going to tie up a bilateral trade deal with India which I am absolutely certain we can do", according to The Hindu newspaper.
UK's Employment Minister Priti Patel, said that India, UK, as well as the entire Indian community in the UK, would all benefit if UK decides to leave the EU.
"I know that many members of the Indian diaspora find it deeply unfair that other EU nationals effectively get special treatment. This can and will change if Britain leaves the EU. A vote to leave the EU is a vote to bring back control over immigration policy to the UK," Patel said.
She added that trade relations between both the countries had been "inadequate" when the Tory government came to power in 2010, for the UK as a result of its EU membership had to focus on doing more trade within Europe.
So while there are some who are in favour of Brexit and some against it, The National Association of Software and Services Companies (NASSCOM), a trade association of Indian IT and business process outsourcing (BPO) companies, has a mixed stance on the same.
It said that initial analysis had indicated that Brexit's impact on India's technology sector would be "clearly negative in the short term and harder to discern in the longer term – with either scenario having some positive and some negative points."
The IT trade association said that the immediate negative impact of Brexit on Indian companies would be the possible decline in the value of the pound. It explained that this would "render many existing contracts in losing propositions unless they are renegotiated."
NASSCOM added that other uncertainties caused by Brexit such as a slowdown in the British economy or uncertainties relating to the terms of the exit and future engagement with EU or uncertainty relating to exchange rates could also be other negatives for the Indian IT and BPO industry.
Indian companies may also need to setup separate headquarters for EU operations. Additionally, the mobility of skilled labour across EU and UK will reduce, NASSCOM said. "It would affect UK as well, as this would mean divestment from UK and diversion of activity to the EU."
That said, the Indian IT association said that a Brexit could lead to strengthening of India-UK economic relationship in the longer run. A Brexit may increase UK's focus on being seen as an independent market with a renewed focus to build scale and new markets, which in turn could work in favour of India, NASSCOM opined.
"India's focus on innovation, entrepreneurship and high-end work, renders it a very attractive destination from a talent standpoint, and equally in terms of market access. This could work to the benefit of the IT sector in India, since UK currently accounts for about 17% of India's IT exports worldwide", it said.
The IT association added that a Brexit would make UK less dependent on intra-EU immigration into UK and this could make UK more open to high-skilled immigration from non-EU countries such as India.
"Further, UK would be under no obligation to adopt restrictive EU data localisation norms which it does not subscribe to in their entirety. All these factors could benefit India-UK bilateral economic relations", NASSCOM said.