Donald Trump has a global business edge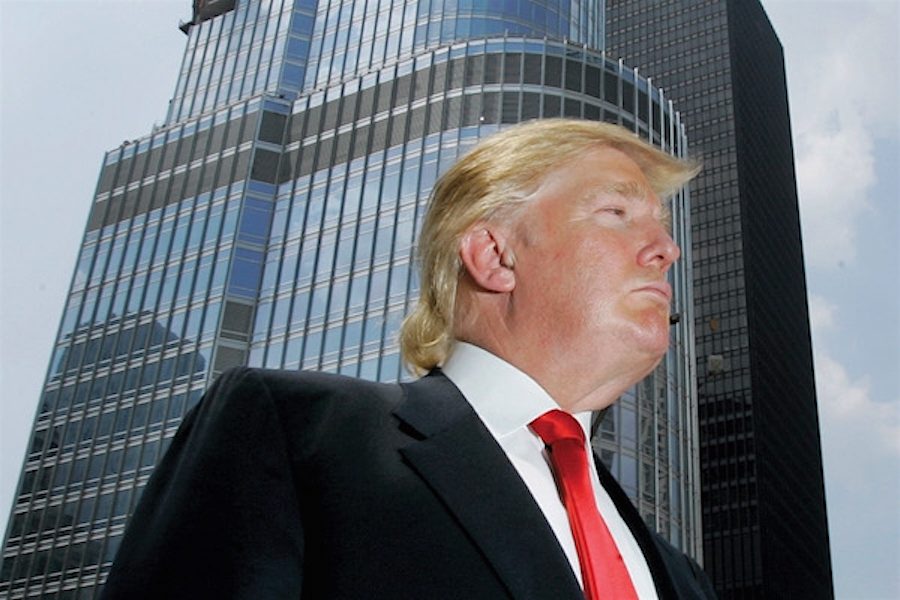 Donald Trump is unapologetically aggressive about conquering America's business challenges in a global marketplace, vowing in a campaign speech Tuesday to push back at the competition and reinvigorate the nation's economy with strategy and backbone. The likely Republican nominee also deemed China's entry into the World Trade Organization among the worst economic "catastrophes," second only to the North American Free Trade Agreement. He blamed both on former President Bill Clinton and Hillary Clinton, his Democratic rival.
But wait. A quirky but telling survey offers insight here. A new Zogby Analytics poll of 1,003 "Chinese business leaders" finds they favor Mr. Trump over Mrs. Clinton. It's close, but here's what the poll found: 74 percent of the Chinese respondents hold a favorable view of the outspoken Mr. Trump, while 70 percent do the same for Mrs. Clinton. In contrast, 20 percent gave an unfavorable review of the billionaire, 28 percent did not care for the former secretary of state.
"Such impressive numbers among the Chinese business community might be explained by the fact that Donald Trump has had successful business ventures around the world and he was a popular reality star, while Hillary Clinton is considered to be a Wall Street-friendly candidate," pollster John Zogby noted in his analysis. The poll was conducted last week.
NOW THERE'S A THOUGHT
"Bill & Hillary Clinton start a nonprofit worth millions called the Clinton GLOBAL Initiative? Why not Clinton AMERICAN Initiative?"
— A tweet from Larry O'Connor, editor-at-large for HotAir.com and host for WMAL, a radio station in the nation's capital.
---
SEE ALSO: Donald Trump vows to end 'economic surrender' of Hillary Clinton's trade deals
---
JOHNSON-ISM
"We need to make America sane again."
— New campaign motto from Libertarian presidential nominee Gary Johnson, who advises, "I want to reach out to the majority of Americans who are libertarians and don't know it."
HAPPY WITH THE GOP BENGHAZI REPORT
"This compelling and comprehensive report may be long, but it's not unclear. The Obama administration and the Clinton State Department made crucial mistakes before the attacks, hesitated when they should have acted during them, and covered up when they should have come clean in the aftermath. We all should be grateful to Chairman Trey Gowdy and members of the committee for their fortitude, perseverance and commitment to finding the truth, despite relentless and continuing obstruction by Congressional Democrats and the withholding of information by the Obama Administration."
— Rep. Darrell Issa, California Republican, following the release Tuesday of the House Select Committee on Benghazi's 802-page final report on the terrorist attacks on the diplomatic compound almost four years ago.
NOT HAPPY WITH THE GOP BENGHAZI REPORT
"Just as with the IRS investigation, the Republicans lacked the fortitude to confront those responsible. Who denied the multiple requests for additional security for the compound? No answer. Who is being held responsible for the deaths of these men? No answer. Why did this administration deliberately lie about the video? No answer. Should the Commander-in-Chief be held responsible for the multiple failures of the military? Should the Secretary of State be held responsible for the disastrous consequences of State Department decisions? Not according to this report. They wouldn't even state that Hillary Clinton lied about the video though her own emails, read by committee members, prove she had! But they did blame a 'rusty bureaucratic process.' It doesn't get more Washington than that. Everyone involved in this charade disgraced himself."
— Media Research Center president Brent Bozell, in a statement released Tuesday.
FOXIFIED
Time flies. The Fox News Channel turns 20 years old in October, and its ratings have never been better. According to Nielsen Media Research, Fox has remained the top-rated news channel for over 14 years. Across all basic cable channels in the prime-time race, Fox News is ranked second, bested only by TNT. Comparatively, CNN ranks No 10, MSNBC No. 14.
Meanwhile, all Fox News prime-time programs have seen a double-digit percentage increase in their viewership over last year. "The O'Reilly Factor" leads the way, drawing close to 3 million viewers a night and the No. 1 show in its time slot for 16 years.
Meanwhile, the Fox Business Network also has impressive numbers. The network is now the fastest-growing cable news channel on the airwaves, with its prime-time audience up by 133 percent, and its total daytime audience up by 94 percent. Among the big audience draws: "Lou Dobbs Tonight" and "Varney & Company" — both giving CNBC some solid competition. The network also scored its first prime-time breaking business news win over CNBC through its special coverage of the Brexit vote.
NOT SO SUNNY MIAMI
It is a city said to be glamorous, vibrant and charming. Nonetheless, Miami has been named America's absolute "worst city to live in," according to a meticulous new analysis from 24/7 Wall Street, a consumer site which based the judgment on U.S. Census Bureau statistics on crime, health, housing and other factors. The Florida showplace "topped" the roster of 50 cities.
"Like most of the worst cities to live in, more than one in every four people in Miami live in poverty," the report noted.
Detroit was second on the list, followed by Paterson, New Jersey; Hawthorne, California; Fall River, Massachusetts; Birmingham, Alabama; Memphis, Tennessee; Flint, Michigan; Cleveland, Ohio; and Gary, Indiana to round out the top-10. Washington, D.C. was No. 46, effectively the fifth-best.
POLL DU JOUR
• 83 percent of U.S. adults are aware that British citizens voted to leave the European Union.
• 46 percent overall don't know if the decision is a positive or negative change.
• 30 percent said it was negative; 24 percent said it was positive.
• 39 percent say the decision affects their lives; 32 percent said it has no effect, 29 percent were undecided.
Source: A Decision Analyst poll of 505 U.S. adults conducted June 24 to 26.
• Cautious comments, bombastic statements to jharper@washingtontimes.com.
Please enable JavaScript to view the comments powered by Disqus.