Crisis meeting seeks steel glut answers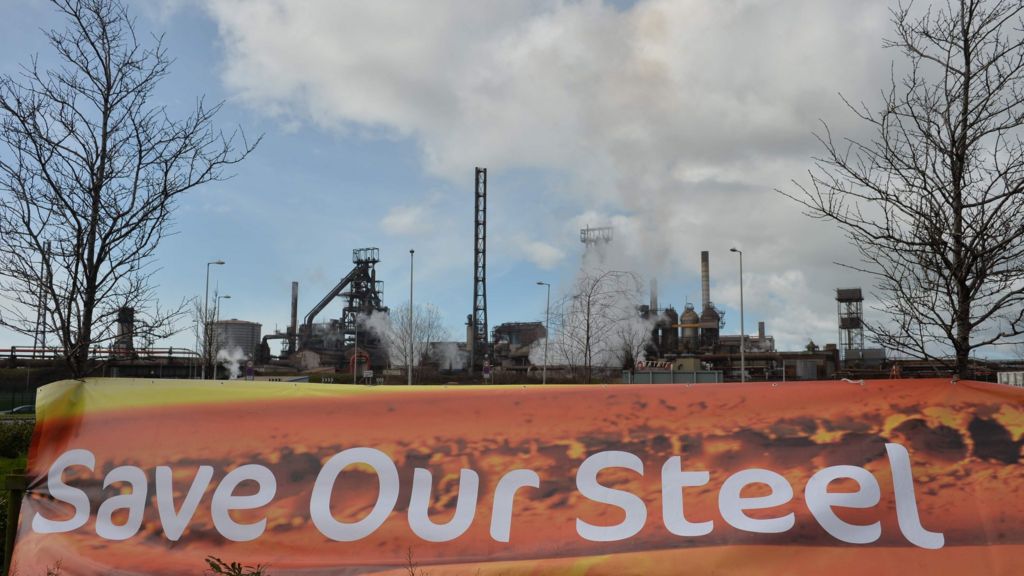 A crisis meeting about the global steel glut is being held in Brussels on Monday.
UK Business Secretary Sajid Javid and politicians from 27 countries including China and India will discuss "solutions to the overcapacity crisis".
Excess steel production has pushed the industry in the UK to the brink of collapse.
Thousands of jobs are under threat at plants including Port Talbot in south Wales.
India's Tata Steel said last month that it was selling its unprofitable UK plants. The company has blamed factors including high energy costs and China "dumping" steel on the global market.
Britain's steel industry: What's going wrong?
The Government has come under pressure to rescue Port Talbot and has been urged to consider part-nationalising the industry.
In a written statement to the Commons on Monday, Mr Javid said: "We have secured assurances from Tata that they will be responsible sellers of their remaining UK steel operations and will allow reasonable time to find a buyer. My colleagues and I have already been in contact with potential buyers making it clear that the Government stands ready to help."
The business secretary said that EY had been appointed to act as financial advisers on behalf of the Government, which was "committed to doing all it can to ensure a sustainable future for the UK steel industry".
Tata has also appointed Standard Chartered bank as an additional adviser.
Tata said on Monday that Bimlendra Jha has been appointed to the new role of chief executive of Tata Steel UK.
He is executive chairman of the company's Long Products business in Europe and oversaw the sale of plants in Scunthorpe and Teesside to Greybull Capital earlier this month.
Ministers from the US, Germany and Japan are expected to attend the meeting, along with representatives from the European Union, World Trade Organisation, World Steel Association and the private sector.
On the agenda is how governments can "facilitate market-driven industry restructuring" and the summit aims to agree ways to address policies that distort competition.
'Lame and lazy'
The meeting has been organised by the Belgian government and the Organisation for Economic Co-operation and Development (OECD).
Meanwhile, China's official news agency said that blaming the country for the global steel industry's problems was a "lame and lazy excuse for protectionism".
Xinhua said in an English-language commentary piece: "Blaming other countries is always an easy, sure-fire way for politicians to whip up a storm over domestic economic woes, but finger-pointing and protectionism are counter-productive.
"The last thing the world needs is a trade war over this issue. Far more jobs will be lost than gained if protectionism prevails," Xinhua added.
The Chinese government has said the issue should be resolved through dialogue and cooperation.
Last week, more than 40,000 German steel workers took to the streets to protest against dumping from China, among other issues such as industry consolidation, that they fear will cost them their jobs.