Chinese fixed income products gaining more traction with global investors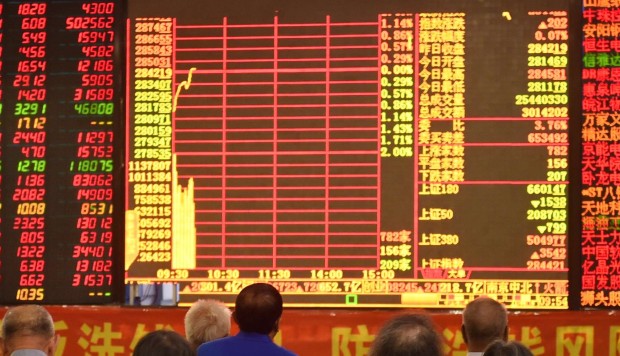 Fixed income products from China and other emerging markets could see renewed interest from investors as interest rates and yields from bonds issued by major economies around the world are hitting historic lows due to global uncertainties.
"If investors are relatively prudent, or not positive, on the bond market, they should consider products with relatively high yields, rather than short bonds," said a recent report from CICC, a Chinese investment banking firm .
"We believe China's bond yields are still attractive among all major economies. While global bond yields have been falling in the year to date, China's bonds yields have increased to some extent during this period," said the CICC report.
Investors move into fixed income funds
"Overseas investors could consider increasing their exposure to Chinese bonds amid falling bond yields in overseas markets," it added.
"With Chinese government bonds yielding close to 3 per cent (for AA sovereign) the carry alone will be attractive for both European and Japanese investors," said Andy Seaman partner and chief investment officer at Stratton Street Capital, a London-based fixed-income manager.
"Most bond investors are dangerously underweight on yuan products, given the likely eventual inclusion of China in the Citibank World Government Bond Index," said Seaman.
The latest weekly data signals a return of the offshore demand for emerging markets bonds
Himanshu Malik, Asia-Pacific rates strategist at HSBC
One major contributor to the global uncertainty has been opinion polls that suggest the United Kingdom is looking more likely to vote to leave the European Union in Thursday's referendum.
The CICC report said: " If the UK does withdraw from the EU, it may trigger many unexpected negative impacts, which may lead to global financial market turmoil. Gold, bonds and other safe haven assets will continue to benefit significantly over the near term." The yield of a bond is inversely proportional to its price, so increased demand would lead to a decline in yields.
That said, interest rates in most of the major markets remains low. Last week, the US Federal Reserve said that it would not raise interest rates in June, and set out a more dovish outlook.
"Market expectations that there would be no rate hike in June [correctly] and July led to a decline in the US 10-year treasury note yield, which is approaching historical lows," the CICC report said.
The European Central Bank, and the Bank of Japan have both adopted negative interest rate policies, while the German 10-year bond yields slipped into negative territory for the first time on record last week.
"The latest weekly data signals a return of the offshore demand for emerging markets bonds as the possibilities of a US Fed rate hike during the summer have receded," Himanshu Malik, the Asia-Pacific rates strategist at HSBC said in a report.
Trading volumes of emerging markets debt rose by 13 per cent in the first three months of this year from the fourth quarter of last year to US$1.299 trillion, according to EMTA, the trade association for the emerging markets debt trading and investment industry.
Chinese instruments were one of the most traded with US$61 billion worth of instruments changing hands during the quarter. Other frequently-traded local instruments were those from Mexico, which saw the greatest trading volume, India, Brazil and South Africa.
"Low interest rates are here for the foreseeable future and will allow the dollar to trade lower and thus allow a more effective monetary policy from the People's Bank of China," said Brett McGonegal, chief executive at Capital Link International, a financial advisory firm.
"Taking the pressure off the PBOC to continually have to counteract the surging dollar will also help them to focus on the yuan. The necessary building and acceptance of onshore yuan products is critical at this moment for two specific reasons – China capital flight is seeking returns that aren't currently available onshore and need to be, and second the Chinese retail market needs less volatile instruments to invest in rather than just equities," said McGonegal.