Business community vows to stand by army in case of Indian aggression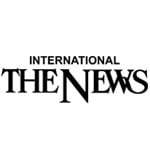 Rawalpindi
Business community of Rawalpindi city ensures that they will stand with Pakistan army in case of Indian aggression.
While addressing a press conference here on Thursday newly elected president of Rawalpindi Chamber of Commerce and Industry (RCCI) Raja Amer Iqbal said that business community is standing shoulder to shoulder with government, political and military leadership.
He said government should provide conducive environment for boosting trade, industry and economic stability can be earned by removing bottle necks. Three and half years have been passed, overall performance of government on governance, transparency and law and order is satisfactory but it is not up to the mark. An agile effort is required to thumb down negative indicators. Cutting off trade relations with India is totally dependent on Modi's attitude.
He said traders will stand with armed forces in case of Indian aggression. We have other options too to boost further economic ties with other regional countries. Trade relations with Central Asia and Europe can be further capitalized.
Senior vice President Rashid Waien, Vice President Asim Malik, group leaders Sheikh Shabir, Sohail Altaf, SM Naseem, former presidents, members of the executive committee and trade associations representatives, Sheikh Sadiq, Shahid Ghafoor Paracha, Arshad Awan, Ch Iqbal, Tariq Jadoon and others were also present on the occasion.
RCCI president appreciated key success of the government, including China Pakistan Economic Corridor (CPEC) and termed it as a game changer for the region. Establishing industrial zones under this multi billion project will help national economy and creating thousands of jobs. Improving law and order situation, increase in direct taxation, 36% to 41%, stock market performance, 18000 points to 41000 in last three years and setting up an online portal for addressing issues pertaining to overseas Pakistanis are appreciate-able.
While answering a question Raja Amer categorically said that trade relations with India are dependent on their government approach. In case of worst circumstances traders will be on front line along with government and forces.