Building industry fears Brexit 'skills gulf'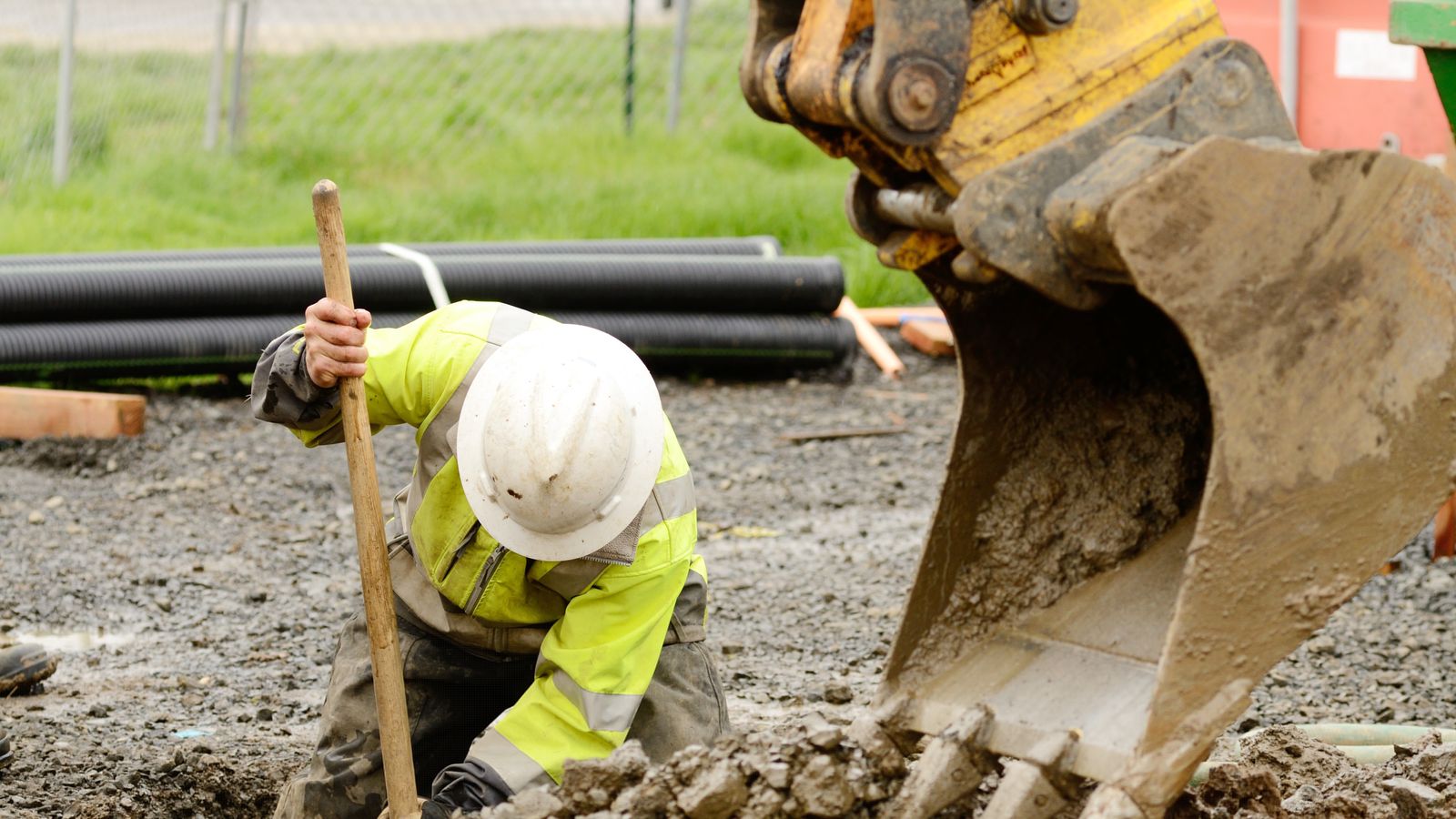 The construction industry may lose more than 200,000 workers if there is a hard Brexit, a report has warned.
A report by Arcadis has warned that the industry could suffer from a "skills gulf" after the UK leaves the European Union.
Unlike most other industries, construction relies on unskilled or semi-skilled labour.
Even a soft Brexit could see the sector lose 135,000 workers, the consultancy firm said, adding that this could also have an effect on the number of homes and transport networks being built or maintained.
James Bryce, of Arcadis, said: "What started as a skills gap could soon become a skills gulf.
"The British construction sector has been built on overseas labour for generations, and restrictions of any sort will hit the industry.
"Missing out on over 200,000 people entering the workforce could mean rising costs for business and much-needed homes and transport networks being delayed."
Meanwhile, the car industry has warned it may be subject to billions of pounds of tariffs if the UK has to give up its membership of the single market.
Gareth Jones, president of the Society of Motor Manufacturers and Traders (SMMT), said that EU tariffs on cars could add at least £2.7bn to imports and £1.8bn to exports every year.
Britain exported just under 80% of the 1.6 million cars it built last year and imported over 85% of the 2.6 million cars sold in the country.
Without single market access, cars could face World Trade Organisation tariffs of 10% unless a special deal is struck.
That could push up the price of cars imported to the UK from Europe by an average of £1,500 if brands and retail networks could not absorb the costs, Mr Jones added.
Speaking on Tuesday evening , Mr Jones told SMMT members that the industry's main strengths – its workforce – would stand it in good stead but success could not be taken for granted.
"We operate in an intensely competitive environment. We need to create the right conditions for future competitiveness, for developing skills and securing the strength of our economy by investing in research and development, and enabling new technologies to be developed here in the UK.
"The government has – commendably – put industrial strategy at the heart of business and the department for business. It does so as it faces its toughest challenge – leaving the EU.
"We must make the right decisions – on trade, on regulations and on business competitiveness."