Welcome to the Guardian's weekly Brexit briefing, a summary of developments as Britain moves slowly – very slowly – towards the EU exit. If you'd like to receive it as a weekly email, do sign up here.
Producing the Guardian's thoughtful, in-depth journalism is expensive – but supporting us isn't. If you value our Brexit coverage, please become a Guardian supporter and help make our future more secure. Thank you.
The big picture
Uncertainty and confusion – so what's new? – reigned again last week, over what form Brexit might take and when it might happen. The government is reportedly still more than a year away from even beginning the actual exit process.
What with a Westminster turf war (see below) and the complete absence of any prep work for the referendum outcome, the Sunday Times said, the situation was so chaotic that ministers are not now envisaging starting formal two-year exit talks until late next year, delaying the UK's exit until the end of 2019.
The two new government departments created to handle Brexit and the multiple highly complex new trade deals Britain needs to negotiate are far from being fully functional, lacking basic office infrastructure – and most of their staff.
David Davis's Department for Exiting the European Union did publish details of its senior management team last week but has so far made only 110 of its 250 planned hires, while Liam Fox's Department for International Trade has fewer than 100 of the 500-plus negotiators it is seeking.
Besides the critical question of Britain's readiness (or not) to trigger article 50, delaying the fatal moment until the end of next year would also – with Dutch, French and German elections all coming up – mean the government at least knows who else will be round the negotiating table.
And the growing frustration of assorted pro-Brexiters notwithstanding, a longer delay in triggering article 50 would be no bad thing – because the UK is still nowhere near working out what kind of trade model with Europe it should seek.
Norway dropped a bit of a bombshell on that front, raising serious questions about the feasibility of one option for single market membership that was widely touted in the pro-Brexit camp running up to the referendum.
As a member of the European Free Trade Association, Norway is part of the single market without being a member of the EU. But Elisabeth Vik Aspaker, its European affairs minister, told Aftenposten:



It's not certain that it would be a good idea to let a big country into this organisation. It would shift the balance, which is not necessarily in Norway's interests.
Canadian officials, too, have confessed they are at a loss to understand why their country's 1,600-page agreement with Brussels, which took seven full years to negotiate, should be seen as a potential blueprint in London:



I don't understand [the Canada deal] as the answer to Brexit when the British will be taking a 43-year step backwards in terms of the current access they have to the European Union.
Whatever trade model Britain does eventually manage to agree with Europe, the Institute for Fiscal Studies (IFS), one of the country's leading thinktanks, left no one in any doubt as to what it thought would be best for the economy.
Britain could of course enjoy the same sort of access to the EU's single market on the same World Trade Organisation terms as other non-EU member states such as the US, China or India, the IFS said – but full membership of the single market is worth an additional 4% of GDP to the economy.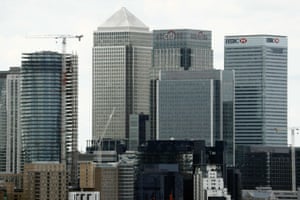 The catch, of course, particularly for Britain's all-important financial services sector, is that outside the EU single market membership will come at the cost of accepting future regulations the UK will not have helped devise. Ian Mitchell, the report's author, warned bluntly:



We still face some very big choices indeed in terms of our future relationship with the EU. There is all the difference in the world between 'access to' and 'membership of' the single market.
Thankfully, though, the chancellor, Philip Hammond, reassured everyone who currently receives EU funding that they will not – for the time being, anyway – lose out as a result of the referendum vote.
Hammond said government would guarantee billions of pounds for current and pending scientific research, agricultural subsidies and – as long as they are agreed before the autumn statement – structural and investment projects .
Campaigners including Scientists for EU welcomed the announcement but said it was a stopgap measure that covered "the bare essentials, and no more". Longer term measures would be complex and critical, they added:



After that, we must tackle the longer term issues of immigration policies, shared infrastructure and regulations, national funding, and the future relationship of the UK with the EU science programmes.
The view from Europe
It's August. Europe is on holiday. But a former Danish foreign minister popped up to warn – as the man who negotiated Greenland's departure from the EU after it gained autonomy from Denmark and voted to leave in 1982 – that Brexit would not be a walk in the park.
Uffe Ellemann-Jensen, now 74, told Bloomberg it took Greenland, which has a population of 56,000, only one real industry (fishing) and whose laws, customs and institutions were barely entwined with the EU's at all, three years to get out:



Negotiating Greenland's exit was a fairly simple task that resulted in a relatively simple and easy to understand protocol. Britain will take much longer; it's impossible to say how long. Basically, the British need to understand what an enormous task they took upon themselves.
Meanwhile, back in Westminster
There's trouble at Brexit Towers and it's not just a squabble over the use of the Chevening mansion shared by foreign secretary Boris Johnson, Fox and Davis.
Fox made an audacious power grab to bring key parts of the Foreign Office (FCO) remit under the umbrella of his new department, asking Johnson and the prime minister, Theresa May, for a restructuring to give him responsibility for economic diplomacy – a move given short shrift by No 10 and the FCO, which has nonetheless agreed to second some expert staff to the new department.
That capped off an embarrassing week for Fox's department. On Friday, it hastily removed from its website a press release published "in error" that appeared to announce that the UK would still trade with the EU under WTO rules after leaving the bloc, "until any new trade deals are negotiated".
Economists quickly pointed out that such a move would be hugely damaging for businesses, who would be subject to steep tariffs on goods exported to the EU – including a 10% duty on cars and 12% on clothing – and would have no access to the EU's service or financial service markets.
Meanwhile, Jeremy Corbyn remains streets ahead in nominations for the Labour party leadership, taking 84% of local party nominations and endorsements from the UK's two largest unions.
One group whose support he has not won, however, is the Labour Movement for Europe, chaired by the former party leader Neil Kinnock. The Labour affiliate nominated Corbyn's rival Owen Smith by 10 to one.
In an article for the Guardian, Kinnock accused the Labour leader of "ignorance, lack of concern, or willingness to let the Tory Brexiters run amok", and said he believed the referendum result could have been different if a Labour leader had made a passionate case for remain.
Kinnock said Labour needed a leader who was "up to the task" of having a key role in shaping the UK's relations with the EU. Smith, he said, could play that role.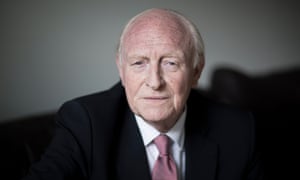 You should also know that:
Read these
In Vanity Fair, Henry Porter describes Brexit as "an operation that will likely be worse than amputation without anaesthetic", observing trenchantly that:



What is becoming clear is that the UK is much more entangled with the European Union than the Brexit campaigners ever admitted – or even understood – at the time of the referendum … And there is nothing to give us confidence that anyone in the UK government fully comprehends the reality of the situation.
In a savage, entertaining and alarming contribution to the LSE's Brexit Vote blog, Brendan Donnelly, a senior research fellow at the Global Policy Institute and former MEP, takes aim at the "insouciance" and "sweeping optimism" of Brexiters who continue to argue for the clean break of a short, sharp, "hard" Brexit.
The Conservative party's historical relationship with Europe and with its own Eurosceptic wing, Donnelly argues, mean that those hoping for the negotiated solution of a "soft" Brexit, who believe "much can still be rescued from the wreckage" of the UK's membership, may be in for an unpleasant shock:



When substantive negotiations between the UK and its European partners begin, there is at least as much reason to believe they will rapidly dissolve into an impasse as to anticipate that they will generate convergence. The possibility that Britain will leave the EU in a 'hard' Brexit is much greater than is generally assumed.
Finally, for those not irredeemably depressed already, the former Labour minister Denis MacShane offers in the Independent 12 reasons not to panic about Brexit – and even suggests it might not actually happen …
The week in a tweet
Thought he'd gone? Think again …
There's one person who is not prepared to sit around and wait while Westminster pussyfoots around: