Brexit: 'Clear plan' for interim deal needed, say peers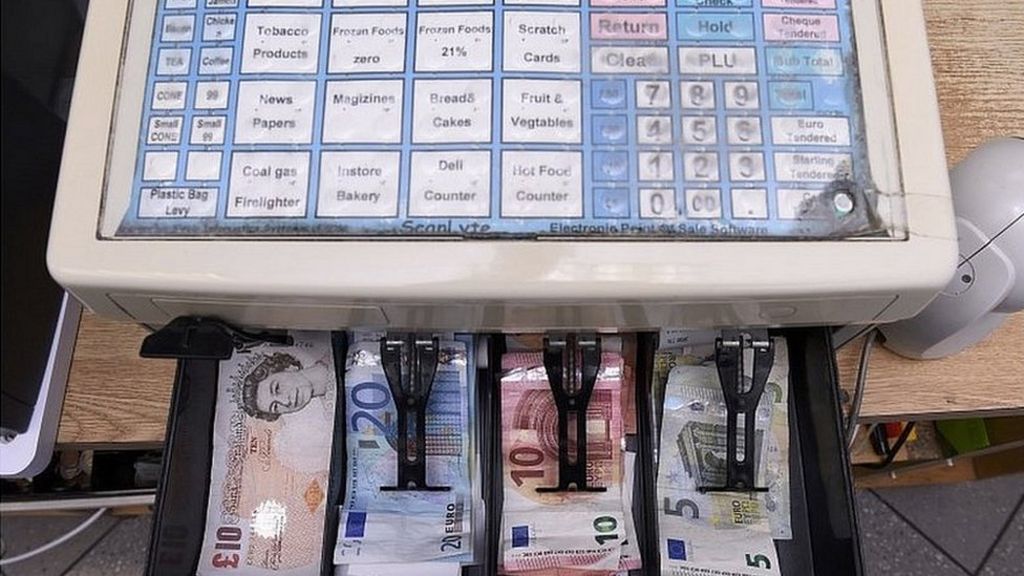 The UK must have "a clear game plan" for any transitional arrangement for Brexit early on in its negotiations with the EU, ministers have been told.
A House of Lords committee warned that if no interim deal was agreed then UK firms would face significant tariffs and other barriers to trade.
Speaking on Monday, Chancellor Philip Hammond suggested such a scenario may be "generally helpful" for the UK.
But other ministers have reportedly expressed reservations in private.
The UK is scheduled to begin official negotiations on the terms of its exit from the EU by the end of March, when Prime Minister Theresa May has said she will trigger Article 50.
From that moment, the rules say that Britain will have just two years to agree a deal before its leaves the EU.
But getting an agreement on Britain's future trade with the EU may take much longer.
Ministers have hinted they could agree some kind of transitional process to avoid a shock to the economy, with Mr Hammond telling MPs on Monday that this could go some way to ensuring a "smoother transition" .
But in a new report on the options for trade after Brexit, the House of Lords EU external affairs committee said the government should set out a clear plan at the start of negotiations, including specific proposals for what form any transitional deal could take.
'Race to the bottom'
The peers said that staying in the EU customs union – a move opposed by many Conservative MP – could be an important element of such a deal.
And they warned that if there were no transition, the UK would have to rely on World Trade Organization rules for its trading arrangements which would mean British firms facing significant tariffs and other barriers to trade.
The government has committed itself to publishing some form of plan before it notifies the EU of its intention to leave but it is unclear how detailed this will be.
Business has expressed concerns about the impact of a "cliff-edge" departure from the EU, leading to speculation about temporary measures to soften the blow – including paying to retain tariff-free access to the single market.
Speaking on Tuesday, shadow Brexit secretary Keir Starmer will suggest Labour could amend any bill giving the government authority to trigger Article 50 unless there is evidence of a "meaningful" plan behind the UK's strategy.
He will warn that a so-called "hard Brexit" – where the UK leaves the internal market and customs union – would damage jobs and enterprise.
"Reverting to World Trade Organization rules would entail a range of harmful new barriers to trade and a desperate rush to sign new agreements with third-party states to compensate," he will say.
In a speech, he will also warn of a "global race to the bottom which would also abandon our shared scientific, educational and cultural endeavours with the EU".
Instead, he will say the UK must pursue a course enabling it to trade in goods and services while maintaining co-operation with the EU in science, education and culture.