Bangladesh holds potential to be Asia's manufacturing hub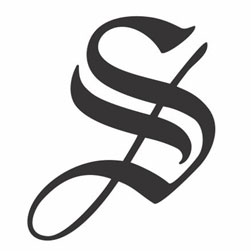 Bangladesh has an opportunity to become Asia's manufacturing hub as the country is maintaining high export growth and has a skilled workforce with competitive wages, garment exporters and foreign buyers said yesterday.
The number of workers in the garment sector alone is 4.4 million at present; the number will be higher with the rise of other sectors like leather and leather goods, said industry insiders.
"Bangladesh's competitive advantage is its young workforce. The business sector should pay proper living wages to the workers," said Saiful Islam, managing director of Picard Bangladesh, a leading leather goods exporter.
Islam said there are 78.6 million people in the workforce, including all sectors like garments, agriculture, manufacturing and the services sectors.
The average age of most of the workers is below 40, which is a dividend for the country, he added.
"We cannot term the workforce as cheap, we can call it competitive," said Islam, who is also president of the Leathergoods and Footwear Manufacturers and Exporters Association.
However, with higher growth of exports, Bangladesh should also look after the environmental and security issues so that businesses become sustainable, Islam added.
Following compliance in the production and business cycles is not in the interest of the foreign buyers, it is needed for Bangladesh, Islam said at a roundtable — positioning Bangladesh as Asia's manufacturing hub: the future challenges in compliance and capacity building for the RMG and leather sector — at the Westin Dhaka hotel.
Foreign Trade Association, a Brussels-based platform that promotes the values of free trade and sustainable supply chains, organised the roundtable.  It was attended by foreign retailers, business leaders, government high-ups, trade union leaders and manufacturers from home and abroad.
"There is no alternative to Bangladesh as it can handle volumes and is delivering quality goods at competitive prices. The country has made significant progress in terms of compliance," said Daniel Seidl, FTA representative in Bangladesh, while moderating the roundtable.
The leather sector is considered to be the next business that is coming up in Bangladesh, he added.
Mohammed Khorshed A Khastagir, director general (Europe) of the foreign affairs ministry, pointed out that Bangladesh is in the heart of Asia and other Asian countries can shift their production to Bangladesh.
Khastagir said Bangladesh's market share in the global manufacturing sector is increasing with a rise in intra-regional trade. "We are getting more market share in India and China," he said.
Nazma Akter, a labour leader, said: "Please respect our workers. We need to shift our business hub from Dhaka city back to the suburbs. If factory workers are treated with dignity, their productivity increases as well."
"The government, factory owners and the retailers should work for the welfare of the workers," said Nazma, president of Sammilito Garment Sramik Federation and substitute executive committee member of the IndustriAll Global Union.
In some cases, the retailers make more than 60 percent profit, although they purchase the clothing items at very cheap rates, she said. Bangladesh should also produce high-end apparel products, she added.
She suggested giving training not only to mid-level management, but also top level and low level management.
In his presentation, Faruque Hassan, senior vice-president of Bangladesh Garment Manufacturers and Exporters Association, said in 2015, the global garment business was worth $445 billion and Bangladesh's export was worth $26 billion.
In the same year, China exported apparel items worth $175 billion, Vietnam $22 billion, India $18 billion, Turkey $15 billion, Indonesia $7 billion, Cambodia $6 billion and the US $6 billion, he said.
In 2000, the share of Asia in global clothing exports was 40.92 percent, while that of the rest of the world was 59.08 percent. In 2015, Asia's share was recorded at 62.41 percent and the rest of the world was at 37.59 percent, said Hassan.
In fiscal 1984-85, Bangladesh's garment export was $0.12 billion and in fiscal 2015-16, the country's clothing export was $28.09 billion, he added.
Soren Kannik, country manager from Groupe Carrefour, said, "The competitive advantage of Bangladesh is the duty benefit to some countries. We would like to source compliant leather from Bangladesh."