Amid freeze in Iceland, warmth in Delhi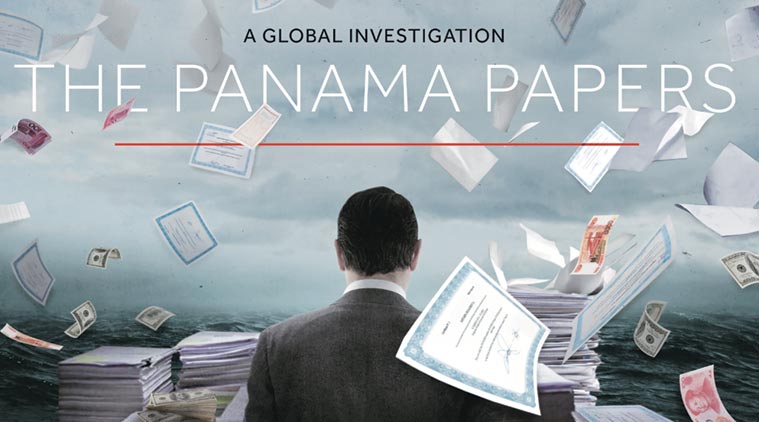 Panama papers
AS ICELAND'S Prime Minister Sigmundur David Gunnlaugsson resigned on Tuesday night, becoming the first major casualty of the Panama Papers revelations, there was uncertainty over the remaining leg of his Foreign Minister Gunnar Bragi Sveinsson's visit.
Sveinsson, who held talks with External Affairs Minister Sushma Swaraj on Tuesday, is on a visit to India from April 3-9. He is scheduled to attend conferences in Bengaluru and Mumbai.
Also read | Panama Papers: BJP assures 'stringent action'
"As the government of the day has resigned in Iceland, there is a strong possibility of the minister cutting short his visit. However, the situation is fluid, and we are in constant touch with our counterparts from Iceland," said a source on Tuesday night.
South Block's protocol officials were in touch with Iceland embassy's officials, as the developments unfolded rapidly on Tuesday.
Also read | Ministry of Finance response to Panama Papers leak
Meanwhile, Sveinsson also met Commerce Minister Nirmala Sitharaman and Power Minister Piyush Goyal on Tuesday. By all accounts, the meetings were quite successful, Indian diplomats said, as both sides decided to enhance economic cooperation.
"Good meeting with Mrs @SushmaSwaraj on #India & #Iceland ties; #Bollywood #GenderEquality #ClimateChange #arctic," Sveinsson tweeted.
During his talks with Swaraj, the two sides called for early adoption of the Comprehensive Convention on International Terrorism by the UN. Resolving to expand economic ties, the two sides also agreed that a Trade and Economic Partnership Agreement between India and the EFTA (European Free Trade Association) would facilitate greater flow of bilateral trade, according to a statement from the Ministry of External Affairs.
Watch: Big Names In The Indian List
In 2008, negotiations were launched for a free trade pact between India and EFTA, a grouping comprising four countries of Europe which are not part of the European Union. Both sides are yet to firm up the pact. Besides, Iceland, the other EFTA member countries are Liechtenstein, Norway and Switzerland.
In their talks, Swaraj and Sveinsson condemned terrorism in all its forms, saying the menace constitutes one of the most serious threats to international peace and security. "They reaffirmed that any acts of terrorism are criminal and unjustifiable regardless of their motivations, whenever and by whomsoever committed. In this context they called for early adoption of the Comprehensive Convention on International Terrorism (CCIT)," a joint statement said.
Also read | Arun Jaitley responds to Indian Express story, says 'such adventurism extremely costly'
"The two countries expressed support for forward movement in the Intergovernmental Negotiations on UN Security Council reforms, and reiterated their commitment to initiate text-based negotiations within the 70th Session of the UN General Assembly," it said.
"Both ministers also underlined their shared interest in strengthening global non-proliferation objectives. In this regard, Iceland expressed its support for India's membership in the relevant multilateral export control regimes," it said.