Agenda for all round national development
Being excerpts of a paper presented at a public lecture organized by the College of Postgraduate Studies of the Obafemi Awolowo University, Ile Ife
IT is a happy homecoming for me 30 years after I spoke at Oduduwa hall as a guest of the OAU Students Union. It was at the height of the advocacy for mass action by Nigerian students who were being galvanized against the Structural Adjustment Programme, SAP, of the military administration.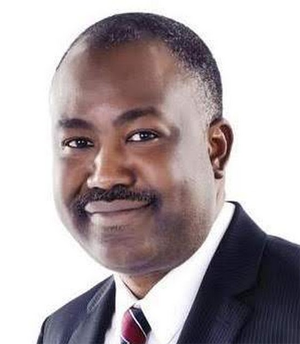 The National Association of Nigerian Students, NANS, Academic Staff Union of Universities, ASUU, and other mass organizations were up in arms against the Structural Adjustment Programme, SAP, as a development path for the Nigerian Economy and State. Naira was just exchanging for seven naira to a dollar, which we found most unacceptable. Little did we know that the naira will exchange for N360 to a dollar someday.
Though slight progress has been made since the advent of democracy in Nigeria between 1999 and 2015, Nigeria in all intents and purposes still remains a country classified as "Underdeveloped" making the question of an "Agenda for all round National Development" topical and germaine. With 62 per cent of the population living below US$2 a day, and considered poor, with life expectancy of 51 years, and over 40 per cent illiterate population, bedevilled with a parlous infrastructure such as poor electricity distribution, poor road networks, and dilapidated health infrastructure, the underdevelopment profile was in bad relief.
Though by the sheer nature of superiority of democracy over autocracy, Nigeria made some little gains between 1999 and 2015, such gains were almost completely wiped off by 2015 July-2016 when the nation's economy started contracting leading to her worst economic recession in 25 years -2.4 per cent. Just for the records, some of the remarkable gains between 1999 and 2015, were average life expectancy in Nigeria was increased from 46 years as at 1990 to 51 years, telephone use increased from 400,000 to 100,000,000 million lines, the economy posted an average annual growth rate of six per cent consistently for 15 years leading to the expansion of the GDP to 510 billion USD in 2013.
The Nigerian economy thus became the largest economy in Africa over taking the economy of South Africa. However, the above gains especially in the economy fronts was so little to match the rate of poverty and underdevelopment of the country, fragile and unsustainable. In 2016 the bubble busted and the economy moved to a negative growth only to be reflated by massive external borrowings. The massive loans taken could only achieve a sluggish growth of 1.5 per cent compared to a huge external debt which quickly grew to about 18 billion dollars in two years from a low figure of below US$ 2billion as at May 2015.
We are still waiting for outcome of various studies to show us the impact of what has so far happened to the Nigerian economy and society, since the economic recession of 2016. Current data from the Federal Bureau of Statistics are horrifying and the indicators horrendous.
FBS statistics reveals that unemployment peaked from 6.3 per cent in 2015 to 18.6 per cent by 2017 an increase of 300 per cent. Worst still among the youths, it is a record high of 36 per cent little wonder why there is so much upheavals in the land. Therefore a platform to interrogate the Agenda for all round development of Nigeria, to fashion out a sustainable strategy for growth and development so that the country can live in peace, stability and prosperity cannot be more relevant than now. Once again, great Ife has proved truly great for creating the platform for this important discuss.
What is Development?
Development has been defined in multifarious ways by scholars of different shades. In the 70s a tribe of scholars of African Sociology and Economics led by the Guyanist scholar of African descent, Walter Rodney, were pre-occupied with this subject matter; they were known as Development and Underdevelopment theorists. Walter Rodney in his seminar work "How Europe Underdeveloped Africa" examined development at the individual level as "increased skills and capacity, greater freedom, creativity, self-discipline, responsibility and material wellbeing."
Walter Rodney like his later disciples, Samar Amin, Bade Onimode, Nzogola Ntalaja et al, applied their interrogation of the subject-matter of development beyond the individual to society, and the economy and also adopted models of interpretation of history and characterization of different epochs of development. In the Economic realm, Rodney opines that "A society develops economically as its members increase jointly their capacity for dealing with the environment. This capacity for dealing with the environment is dependent on the extent to which they understand the laws of nature (science) and the extent and manner in which work is organised".
We must, however, inform that apart from the development theories other schools of thoughts such as modernist school, also at one point or the other examined this same concept of development and constructed their own modules.
For the purpose of this lecture, we shall stick to a safe zone by looking out for what is now universally acceptable for measuring development. – The tables of indices developed by the United Nations Development Project, UNDP, as indicators to measure development, this is the human development index.
Apart from economic growth the United Nations developed a number of indices through which development can be measured from country to country. According to the UNDP the human development index, HDI, was created to emphasize that people and their capacities should be the ultimate source of accessing the development of a country not just economic growth. The HDI indices, therefore, includes GNI per capital, health (life expectancy), knowledge, (education, school enrolment etc.)
How does Nigeria fare under the HDI?
GNI per Capital: Nigerian per capita income as at 2016 was 5,438.9 USD, one third of the world's average per capita income. In comparative terms to Asian countries and other middle-income nations who were perhaps at the same level of development with Nigerian at independence in 1960. Nigerian per capital income is disappointing. Here are a few example. Thailand 17,786 USD Chile 24,584 USD, Turkey 26,453 USD, Iran 20,030 USD and Mauritius 21,628 USD. Any reasonable development plan for Nigerian must therefore hope to increase GNI per capital by 7 folds within the next 10-15years in other to achieve a level considered at per with middle income countries.
Health and life expectancy: Though we have earlier observed some important improvements in life expectancy in Nigeria from 46.1 years in 1990 – 53.1 years in 2015, the country's life expectancy record is still depressing compared to Liberia 61 years, Niger 61.8 years, Sudan 64.1 years, and Rwanda 66.1 years and far apart from Cuba's 79.1 years, Norway's 81 years and 79.2 years in United States.
Better life expectancy
All these countries have gone through sustained civil wars, some pogroms, some civil wars combined with outbreak of epidermis, but still have better life expectancy figure compared to Nigeria.
Education: While Nigerians in diaspora remains the most educated set of immigrants in percentage terms compared to their various host communities, at home illiteracy level is still as high as 46 per cent.
HDI Ranking: Based on all indices measured in 2016, Nigeria ranked 152 of 188 countries measured in UNDP 2016 Human Development Index, HDI. It fell below Kenya and some other African countries in the West African Sub-Region.
The data from Federal Bureau of Statistics have been equally as damning on the performance indicators on sustainable development goals in Nigeria just as the UNDP HDI report. As they "say figures do not lie". In the Sustainable Development Goals, SDGs' baseline report 2016 published by the Federal Bureau of Statistics, FBS, most of the indicators are woeful, particularly as it affects the young and the youths. Current data indicate that Nigeria has never so ignored her young people as much as it is currently doing.
Let us review some few data here: 36 per cent of Nigerian youths are currently unemployed. Twenty per cent of youths are currently not in any employment, education or training. They are completely hopeless. For children too, even though not so much is done for them through public policy or family; the adult in the world extract so much from them in terms of forced labour. The FBS study indicates that 47.1 per cent percent of children between ages 5-17 are engaged in some form of unpaid labour or the other. It is tragic that our country has become less caring and more vicious in the abuse of her younger population.
We can change the Nigerian story: Despite the above negative indicators in human development index I remain optimistic about Nigerian development trajectory when we tap and build on the energy, creativity, imagination and the industry of everyday Nigerian which is the most important asset that Nigeria possess beyond her oil wealth and natural resources.
As we pointed out at Imperial College London in November 2016, "it is due to the hard work and industry of the ordinary Nigerians, the nation's greatest asset, that Nigeria attained a GDP rebased of US$510 billion in 2013 exceeding that of South Africa to become the biggest African economy even in the face of her parlous infrastructure. The fit was a result of the toiling of small scale entrepreneurs who continue to create value without adequate electricity, cottage food processor; without affordable financing, farmers with the scantest of state support artisans, bold and imaginative business men and women, dynamic financial managers, young innovators, creative artist, "hardworking professionals and intellectuals".
Credible international consulting groups such as Price Water Cooper share in our optimism. According to Price Water and Cooper, Nigerian economy will grow to be the ninth largest economy in the world in 2050 based on very dynamic key drivers of the economy that have to do with the strength of Nigerian people, the size of her market and less with excellence in governance. Below are some of the key drivers that offer possibilities for rapid investment and growth of Nigeria.
Nigeria has a robust middle class which according to Standard Bank reportedly grew six folds between 2000-2010
Attractive profile for investors
Nigeria has a large market of potential consumers of modern goods and services. These consumers have an attractive profile for investors and manufacturers, they already have acquired the discipline to pay for consumption through savings and earnings and have low household debt.
The infrastructure deficit of the country is both a challenge as well as an opportunity for investment. Out there in the global market according to Oxford economist and Pricewater Cooper, there is about US$4.78 trillion globally to spend within 10 years looking for infrastructure market to domicile. Nigeria's hunger for infrastructure investment and with a high record of IRR (above 18 per cent) makes it a natural destination for massive investment if simple bureaucratic hurdles that have continuously impeded investments can be dismantled.
To be added to the above strength of the Nigerian nation is the nation's resourceful diaspora community. This community of scientists, intelligentsia, innovators, professionals, footballers and entrepreneurs are adding golden pages to the Nigeria rising story. In 2013 foreign remittances picked as much as US$21 billion to Nigeria, mostly coming from the Nigeria diaspora. The diaspora community will continue to form a major pillar in the architecture of Nigerian socio-economic development.