Business groups are braced for a hard Brexit after an uncompromising Conservative party conference that championed taking control of immigration above the need to stay inside the European Union's single market and secure tariff-free trade.
The markets have reacted by sending the pound plunging to levels not seen since the 1980s. French president François Hollande made it clear last week that his reading of the Birmingham conference was the same. "The UK has decided to do a Brexit, I believe even a hard Brexit," he said.
Yet while the momentum is towards a full-blown exit, contradictory noises are coming from chancellor Philip Hammond and business secretary Greg Clark, who favour Britain retaining its place inside the single market.
Business leaders are increasingly frustrated at the lack of a coherent plan: is it even possible, they ask, for the UK to extract concessions over access to European markets while also taking back control of immigration?
The game plan, version 1
Banks want to stay inside the single market and retain the EU "passporting rights" that allow them to send vast sums of money across borders. This attaches the equivalent of an EU passport to all transactions, allowing them to take the fast lane through the banking system without any extra checks.
Maintaining these rights would require a special deal for the financial services sector. Last week the chancellor jetted to New York to reassure US bankers that their businesses in London – and the 25,000 people they employ – were safe.
Other sectors, from pharmaceuticals to agriculture, will also be looking for special deals and this could be problematic. Warwick University professor Nigel Driffield says: "If they all win concessions, we won't really be leaving the single market."
International trade secretary Liam Fox, foreign secretary Boris Johnson and Brexit minister David Davis are readying themselves for a long game of poker. Each is convinced they have a strong hand.
Davis has recruited civil servants from across Whitehall and handed them large files of documents relating to around 50 sectors. He convened meetings with business leaders soon after the 23 June vote to leave the EU to discuss their concerns about Brexit. But these talks served only to highlight the mammoth nature of the task ahead, as, sector by sector, they forecast the potential impact of leaving the single market – not just increased tariffs, but extra bureaucracy, too.
At this stage, the government hinted at a delay in triggering article 50 – which will kickstart Brexit talks – possibly of more than a year, to allow time to formulate a negotiating strategy. Then it became clear that all the information-gathering was going to take too long and there was a change of heart. The prime minister told the Tory conference that article 50 would be triggered by the end of March at the latest. Officials agreed that negotiations would need to be an iterative process, with civil servants learning as they go.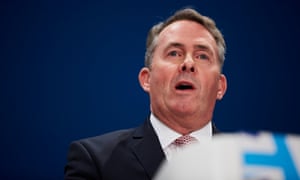 The game plan, version 2
Fox has put together a parallel team to Davis's that insiders say assumes negotiations with the EU about staying in the single market will end in failure. He favours walking away from the single market and embracing the World Trade Organisation. Currently, Britain's relationship with the WTO is based on its membership of the EU. Operating solo will mean agreeing new tariffs, in particular for agriculture and most manufactured goods. (The WTO has struggled to agree terms for services.)
Fox, who recently accused British business leaders of being fat and lazy, is expected to favour cutting tariffs to zero, whatever the EU decides. This free-market option, which has the approval of many Brexit-supporting economists, would end tariffs on things like South African beef and Australian wine, boosting disposable incomes in the UK. The tariff on beef from non-EU countries is a hefty 12.8%, plus between €1,414 and €3,041 per tonne. The tariff on wine from outside the EU is 30%. How Fox will secure reciprocal deals across the world to protect or boost UK exports is not known.
Single market versus the customs union
Some pro-Brexit campaigners are confident the Brussels elite will wake up to the damage that playing hardball over access to the single market will cause to their own industries.
The car industry is often cited as the key to unlocking EU resistance. German carmakers and their workers are hardly likely to support Angela Merkel if the German premier's bargaining tactics result in Audi and BMW cars costing UK consumers more than they do now.
The German view is important, but maybe not as important as the stance taken by Slovakia. This country of 5.4 million people is busy building a sleek, modern car industry and doing very well. It is now the largest per capita producer of cars in the world and looking to extend its lead.
It sells few cars in the UK, so high tariff barriers would not lead to a significant loss of trade. But Slovakia could only benefit should the extra costs faced by UK exporters encourage the likes of Nissan to shift production from Sunderland.
It is easily forgotten that a Brexit agreement must be signed by the remaining 27 EU members states and in most cases ratified by domestic parliaments. This was underlined in Hollande's speech last week when he said that the EU, to save itself from breaking apart, must block any move towards concessions for the UK without free movement of labour.
As an alternative to being in the single market – or joining Norway in the European Free Trade Area (Efta), which also involves free movement of labour – the UK could opt for the same status as Turkey and remain a member of the EU customs union. Turkey was rewarded with access to the EU 28, and through that a separate deal with Efta, after it said full membership of the EU was its goal. That may rule Britain out from the start.
But membership of the customs union achieves only a one-dimensional relationship, with agreed tariffs that are possibly lower than those for outsider countries. There is still a hefty amount of bureaucracy, and it doesn't cover the services sector. Given that the UK has a £16bn surplus with the EU in financial services and a £3bn surplus in business services, maintaining these links will be crucial.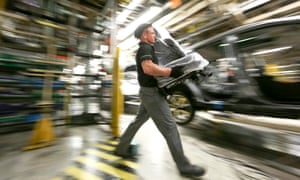 Compensation payments for tariffs
The EU imposes tariffs on imports from outside the single market. Chinese steel is subject to a 22% tariff while Russian steel costs 36.1% more. Steel from Port Talbot destined for the EU could face a similar surcharge, which would price it out of vital markets. Nissan has asked for the government to offer compensation for tariffs, whatever they turn out to be.
So far ministers have argued that the fall in the pound is compensation enough. But with import prices soaring, the gains for carmakers, which buy 50% of the components in an assembled car from abroad, are limited.
Transitional arrangements
If compensation is ruled out, businesses are keen for ministers to declare that the impact of whatever is agreed will be delayed by a transitional arrangement. This would mean that any deal that, for argument's sake, leads to a full exit from the single market, is delayed for a transitional period of five of 10 years.
Even a deal that offers major British exporters access to the single market will come at a cost, which business leaders say will require a long period of adjustment.
And it is the costs in lost business and higher bills for controlling immigration that business leaders want politicians to understand. They complain that the rivalry inside Whitehall means there is no mechanism at the moment to judge the pros and cons of a hard Brexit because the information is sketchy at best.
Some businesses complain that they have sat through five or six meetings since July with no idea where the government is going and little feedback. Without some clear guidance by Christmas, investment decisions that have been waiting for a green light since the beginning of the year could be scrapped. The risk is that the much-predicted post-Brexit vote recession is only delayed until 2017.