A Moment of Opportunity and Challenge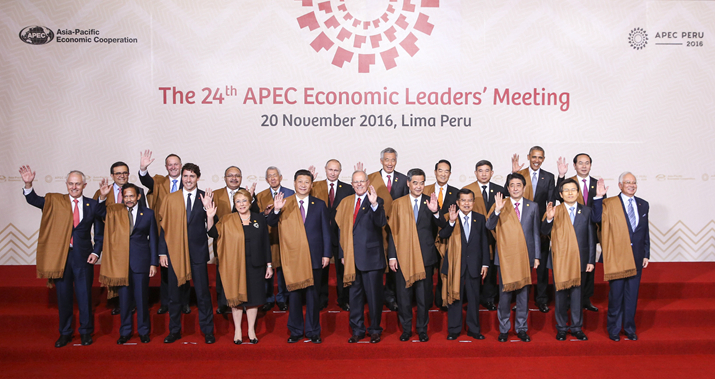 Leaders of the Asia-Pacific Economic Cooperation forum pose for a group photo during this year's meeting in Lima, capital of Peru, on November 20 (XINHUA)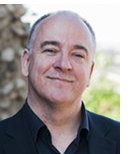 The convening of the 2016 Asia Pacific Economic Cooperation (APEC) forum this year in Peru could not come at a more important and unusual time. The world is reeling from two much unexpected events over the last few months: first, the UK's decision to leave the European Union, and second, the American presidential election victory of businessman Donald Trump on November 9.
Both outcomes are seen as part of a worldwide response against globalization. They are revolts by the grassroots against political elites who are blamed for growing inequality, job losses, and markets that work across borders for the interests of the few. These go against the working class through unworkable and unfair free trade practices.
Two sides of a coin
In such confusing times, the APEC meeting at least gives a chance for powers like China, the United States, and other partners in the crucial pacific region to try and figure out what future steps should entail. For China in particular, this presents a real opportunity and also a challenge.
The nature of a Trump presidency may provide China with an opportunity to capitalize on American isolationism. During his campaign, Trump made a number of highly provocative and incendiary remarks about other countries and regions, particularly in Latin America. He threatened to build a wall between Mexico and the United States, and to walk away from a number of security and climate change deals. He has been insistent that America needs to be put first and that American interests have been weakened and diluted by its global responsibilities.
Yet difficulties could lie ahead on climate change. China is a major supporter of climate change deals, underlined by the bilateral agreement it signed with the United States when it hosted APEC in 2014, and the Paris Agreement signed last year. President Xi Jinping has already made it clear in direct talks with Trump that China considers these deals to be of top priority, despite Trump's campaign pledges to scrap them. In the globally critical area of climate change, therefore, China has become the most important source of international stability and commitment. This is a remarkable turnaround in the last decade and a sign of how geopolitics is radically transforming.
The other area of opportunity is in the extension of free trade. For Trump, as for Brexit in the UK, the mantra has been that free trade deals have delivered poor outcomes and that they need to be scaled down. The Doha round of the World Trade Organization (WTO) concluded without a resolution. Additionally, the decade-long effort to create the Trans Pacific Partnership (TPP), a U.S.-led coalition of 11 countries across the Asia Pacific region, has been wholly curtailed by Trump's ascendancy. There were hopes in the Obama administration that this agreement would be pushed through in his final days had Hillary Clinton been elected. That didn't happen and TPP is probably dead in the water.
This opens up new opportunities for China, which had not been part of the TPP framework and initially regarded it with suspicion, to form its own free trade area in the region. With the Belt and Road Initiative and the Asia Infrastructure Investment Bank, it has the conceptual and administrative mechanisms in place to become a much more active player in regional free trade. And unlike the United States, it still believes in creating a global framework for the free flow of goods and services.
The more negative side, however, is that more quickly than Chinese leaders perhaps ever expected, China is now pushed into a position of leadership and exposure. It is unclear if Trump will carry out many of his threats and some of them may in fact be unrealizable. But there is a good chance the United States will be less committed to security in the region and much more willing to see partners like South Korea, Japan, and Australia deal with their own security affairs. This may only be a temporary issue that will be resolved in the near future. However, America's commitment to the region's stability has already been questioned.
For China, there is good and bad in this. On the plus side, gaps in its area of immediate strategic priority, which it can look forward to exercising more influence in, are opening. Already, old allies of Washington, such as the Philippines, are gravitating toward Beijing and away from the United States.
However, China is reluctant to become heavily involved in some issues and seeks partnership with America, such as in the struggle against global terrorism. One of the most pressing matters is the proliferation and nuclear capacity that North Korea is continuing to build up. Pyongyang needs to be brought into multilateral discussions, where the United States plays a key role, according to China. A Trump presidency that does not subscribe to this will create a vacuum. And diplomacy, like nature, abhors empty spaces. This sort of issue will cause concern in Beijing.
LatAm under the spotlight
The fact that this year's APEC forum is being held in Latin America is also symbolically very important. Latin America is not a core concern of China, but in the last decade it has identified more and more points of interest, from commodities, to a market for Chinese companies like telecom giant Huawei, to the building of infrastructure using Chinese technology. This continent has traditionally been viewed in Beijing as predominantly a theater for U.S. interests. That China is now either the first, second or third largest trading partner for so many of the countries in the region is a telling development.
In Peru, for instance, China is the third largest trading partner and in Ecuador, where President Xi visited just before attending APEC, relations were upgraded to the comprehensive strategic partnership level. All of this demonstrates an intensification of involvement and focus in an area where China has simply not been as heavily present as now.
With Trump promoting a more protectionist, isolationist posture, the opportunities for China to play an even greater role in this region increase. However, this also carries risks, since it's not a region in which China has a long history of involvement, and its networks are, while adequate, not as strong as in other areas of the world. It is also aware of the volatile politics in play, with Brazil, a major supplier of its commodities, afflicted by domestic political challenges, and Argentina and other major players also struggling to register decent growth in a suboptimal global situation.
China's involvement in Latin America will therefore be firmly focused on economic and trade issues, as it seeks potential markets for goods and investment opportunities. In this, it is similar to the story that China is telling the rest of the world. The main role that China can play is to be a supporter of open global trade—a position that was once occupied by the United States, but which it now seems ready to relinquish.
This year's APEC forum symbolizes a major milestone in the transition toward a world in which China is increasingly influential and prominent, and one where it is regarded in areas from climate change to free trade as a source of stability and authority, a role once played by the United States.
The author is an op-ed contributor to Beijing Review and a professor of Chinese Studies and Director of the Lau China Institute of King's College in the UK
Copyedited by Dominic James Madar
Comments to liuyunyun@bjreview.com